How to Navigate Holiday Parties And Stick to Your Nutrition Plan
DECEMBER 19, 2017
It's the most wonderful time of the year!
Holiday parties, family get-togethers, and dinners out with friends are frequent. However, if you are on a specific nutrition regimen or have a food allergy, the holidays may provoke some anxiety. Perhaps you are on a ketogenic, low-carbohydrate diet for epilepsy and do not want to be rude and deny Aunt Sally's mashed potatoes. Or maybe you just got diagnosed with
diabetes
and can't enjoy the foods you normally would.
How can you navigate the holiday festivities and stick to your nutrition regimen?
There is a quote by Ben Franklin, "If you fail to plan, you plan to fail."
Here are 6 tips to easily navigate the holidays with a special diet or food allergies.
1. Plan and bring your own dish (or 2).
If you are going to a family member's house, be sure to bring a dish that you know fits into your regimen and that you can enjoy. Research recipes on Pinterest or SparkPeople.com, create a grocery list and prepare the dish before you head to the party.
2. Pack snacks.
If you are planning on staying at someone's house for the holidays, be sure to pack snacks that fit into your plan. For example, if your goal is to lose weight, pack snacks such as fresh fruit with sunflower butter packets; carrots with hummus, light popcorn, and homemade trail mix. For easy festive desserts, melt chocolate chips as a dip for dried apricots or allergen-free cookies, or bake apples sprinkled with cinnamon and brown sugar.
3. Be honest with the host.
If you are a guest, gently let the host or hostess know about your food allergies or special dietary needs. Stuffing down emotions or being afraid to share about your dietary restrictions can amplify anxiety. Kindly communicate and you can't go wrong. Communicating with family can also open up an opportunity to create a positive support system, helping you keep your plan in place.
4. Set healthy boundaries.
I'm Italian and it is easy to feel peer pressured by grandma to eat more lasagna! Simply say, "That is so kind of you to offer! I am following a diet for my epilepsy. Can you please pass those green beans though?!" You do not have to disclose what or why you are on a specific regimen if it makes you feel uncomfortable and you always have control to change the subject.
5. Don't be afraid to ask about ingredients.
If you aren't sure about what is in a certain dish, ask! Especially if you have allergies, be sure to double check before you indulge!
6. Look into food substitutes.
There are so many recipes online and in books that can mimic old holiday favorites. For example, using cauliflower as a base for mashed potatoes can be a lower-calorie substitute.
Ultimately, you have to do what is right for your health! Having open communication, setting healthy boundaries and planning ahead will decrease anxiety around holiday events and help you stick to your goals! Happy holidays!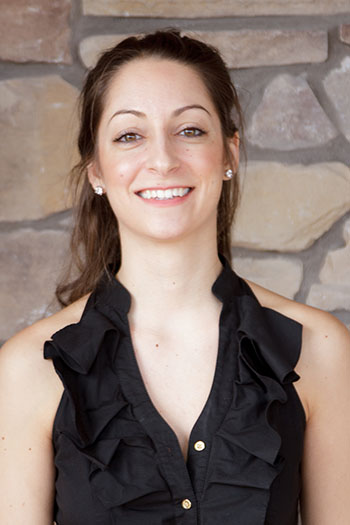 Dr. Christina Tarantola, PharmD, CHC, CHt
Dr. Christina Tarantola, PharmD, CHC, CHt is a licensed pharmacist, health coach, hypnotherapist and Founder of Enlightened Wellness Solutions, a transformational coaching company geared to empower and energize people to take charge of their health! Dr. Christina is also a passionate author of three paperback books, Revealing Your Inner Radiance: Healing through the Heart, Reclaim Your Power: A Roadmap to Re-energizing Your Life and Lighten Up! 7 Weeks to Release, Recharge and Revitalize. For the last 6 years, Dr. Christina has been providing educational health talks in the Pittsburgh area, sharing her expertise on her monthly podcast segment on The Pharmacy Podcast, and creating relevant, informative health articles, YouTube videos and newsletters to empower her clients to live healthy lives!