How to Memorize the Top 200 Drugs, Part II: Creating a Custom Playlist
SEPTEMBER 01, 2016
I received immediate feedback from the social media community that although the method I wrote about in "
How to Memorize the Top 200 Drugs
" was good,
the list
changes every year.
Each year, students have to buy a new set of notecards that can't be sold back the next year. Facebook comments reflected students' frustration with what they felt was pointless memorization and difficulty in being forced to do so.
Instead of creating an app that would become outdated the year after I made it, I decided to use YouTube's playlist function. By making more than 600 individual videos of the most common drugs, I've given students the ability to build their own customized playlist.
Although pharmacy programs tend to focus on the top 200, other allied health programs like dental hygiene, nursing, and pharmacy technician programs might use a top 100, top 300, or some variant of drugs specific to their discipline. What's most important is the YouTube community could comment on errors, omissions, and other issues, so I could rerecord or correct a bad video card.
You may want to create a playlist around a pathophysiologic state, like gastrointestinal, musculoskeletal, or cardiovascular. You may also want to group drugs together instead of the way they're presented in class by drug class stem, such as cef– for cephalosporin or –mab for monoclonal antibodies. You may just want to study for a quiz, but you definitely want someone to read it to you.
When audio precedes reading in language learning, learning happens more quickly and memorization more readily. Here are 3 more videos that might help you this semester:
1.
Making a Top 200 Drugs Custom Playlist with Video Flashcards
This explains step-by-step how to make your own custom YouTube playlist, whether you want to create a list of 10 medications for a short list or 300 medications for a comprehensive one. You can use the Playlist Shuffle function to challenge yourself, as well.
2.
OTC Medications Part 1
This first video of 4 provides front and back images of many of the most common OTC medications with helpful hints on memorizing the medication names and the use of drug stems.
3.
Medical Spanish: Pharmacy OTCs Part 1
This first video of 4 provides the same slides from #2, but with oral and written Spanish translations of medication names.
Although the top 200 list may not go away anytime soon, by using the available technology, we can more readily and easily pick up on important medication names.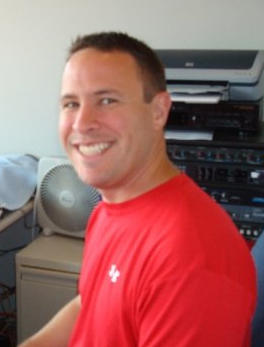 Tony Guerra, PharmD
Tony Guerra, PharmD, is chair, instructor, and pre-pharmacy advisor at Des Moines Area Community College's Pharmacy Technician program and Pharmacy Podcast Network Co-Host. He's Tony_PharmD on Twitter and TonyPharmD on YouTube providing Top 200 drugs and pronunciation help to over 4,500 followers with over 1 million views. His two audiobooks Memorizing Pharmacology: A Relaxed Approach and How to Pronounce Drug Names: A Visual Approach to Preventing Medication Errors are Amazon bestsellers. He graduated from Iowa State University with a BA in English and the University of Maryland with his PharmD.