7 Pharmacy Schools Come Together for Single Pre-Pharmacy Fair
AUGUST 30, 2016
To help accomplish the American Association of Colleges of Pharmacy's mission to spread the word about pharmacy as a profession, 7 pharmacy schools have banded together for a biannual event.

The inaugural Illinois Pre-Pharmacy Fair will be held at Heartland Community College on September 27, 2016. It's an opportunity for attendees to learn about the variety of opportunities that a PharmD degree can provide. St. Louis College of Pharmacy, which is just over the Illinois border, is a part of the Illinois Pharmacists Association and has joined the group, as well.

The 7 participating colleges are:
1. Chicago State University
2. Midwestern University
3. Roosevelt University
4. Rosalind Franklin University
5. Southern Illinois University – Edwardsville
6. St. Louis College of Pharmacy
7. University of Illinois Chicago, Rockford

This is a student-centric way of providing a single place for those interested to contact the pharmacy schools. In addition to reaching out to 2- and 4-year colleges, the group is reaching out to high school science teachers, guidance counselors, and students to converse about pharmacy as a profession.

The schools feel it's reasonable due to staffing and travel resources to hold this event each fall and spring semester and try to coordinate them near existing regional events. Students can compare various college demographics in one visit. For example, students can ask about urban versus suburban settings, private versus public, 3-year versus 4-year curricula, and financial matters.

The event is geared toward high school and college students interested in the health professions, their parents, advisers, and faculty who interact with students in biology, chemistry, and math.

The first free 2.5-hour event begins at 4:30 PM in Room 2101/2102 at the Astroth Community Education Center on Heartland Community College's campus with a complimentary dinner. Attendees will have the opportunity to hear from students and alumni in one session, admissions panelists in another session, as well as an overview of career paths in pharmacy. Finally, students and parents can speak with admissions staff specific to their interests.

Students who would like to attend but can't are encouraged to visit the individual colleges' website or e-mail illinois.pharmacy.schools@gmail.com.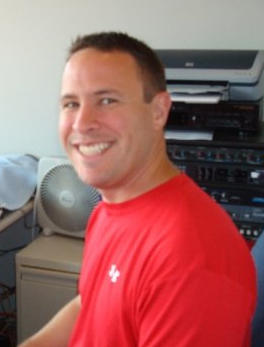 Tony Guerra, PharmD
Tony Guerra, PharmD, is chair, instructor, and pre-pharmacy advisor at Des Moines Area Community College's Pharmacy Technician program and Pharmacy Podcast Network Co-Host. He's Tony_PharmD on Twitter and TonyPharmD on YouTube providing Top 200 drugs and pronunciation help to over 4,500 followers with over 1 million views. His two audiobooks Memorizing Pharmacology: A Relaxed Approach and How to Pronounce Drug Names: A Visual Approach to Preventing Medication Errors are Amazon bestsellers. He graduated from Iowa State University with a BA in English and the University of Maryland with his PharmD.