Should Students Complete Prepharmacy at Community College?
JULY 17, 2016
Prepharmacy students may choose to take community college courses to mitigate some expenses and avoid larger student loan debt.

When I entered pharmacy school in the early 1990s, there were about half the number of schools that exist today. Although some schools were strongly committed to a base of community college students, others could admit greater numbers from 4-year colleges and those with bachelor's degree programs.

The academic literature suggests students with bachelor's degrees are more likely succeed in the first professional year, making them attractive to pharmacy schools. Now that pharmacy schools have more classroom seats nationally, are moving toward holistic admissions, and are committed to growing student pipelines, community college students may find more opportunities.

Advantages
The primary advantages of community college are cost, location, and class size.

1. Lower Cost
The first 2 years of college are often exploratory and messy. During this time, students are more likely to change majors and take extra classes. Attending community college makes it less expensive to make these mid-course corrections.

For me, pharmacy school was a welcome respite from decision-making. Although pharmacy school allows electives, most students follow in a cohort, working together through the curriculum. However, getting through preadmissions personally required repeating a few courses, which made me a high-risk admission.

The ability to pay tuition at a lower price point provides a logical incentive to attend community college. However, students may want an on-campus experience. With community colleges' greater commitment to providing residential housing choices, students can take part in on-campus living while paying lower tuition.

2. Convenient Location
Each year, my community college holds a health care programs discovery day, where 150 students come to campus and 15 to 20 students rotate through the health programs at a time. I asked these high school juniors and seniors what they looked forward to most. They said 1) to study something they cared about and 2) the opportunity to live on their own. Still, some students preferred living at home a year or 2.

For many community college students, especially those with children, family remains the most important thing. Living nearby provides an opportunity to not only save money, but also enter college while maintaining home stability. Often, the number of community colleges matches the number of 4-year colleges in a given state, providing ready access to college courses.

3. Smaller Class Size
Community colleges don't use teaching assistants. Difficult classes like organic chemistry that might reach 100 students at a 4-year college might have 18 to 24 students just a few feet away from a PhD-level professor at a 2-year college. These community college instructors have teaching and service commitments without research pressures that might take time away from student development.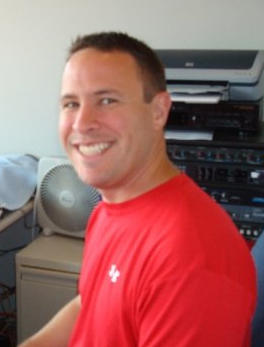 Tony Guerra, PharmD
Tony Guerra, PharmD, is chair, instructor, and pre-pharmacy advisor at Des Moines Area Community College's Pharmacy Technician program and Pharmacy Podcast Network Co-Host. He's Tony_PharmD on Twitter and TonyPharmD on YouTube providing Top 200 drugs and pronunciation help to over 4,500 followers with over 1 million views. His two audiobooks Memorizing Pharmacology: A Relaxed Approach and How to Pronounce Drug Names: A Visual Approach to Preventing Medication Errors are Amazon bestsellers. He graduated from Iowa State University with a BA in English and the University of Maryland with his PharmD.