Nonclinical Experience for Entrepreneurial Pharmacy Students
JULY 05, 2016
When I was a third-year pharmacy student, I knew I was interested in the business of pharmacy, so I took some coursework in that area. Twenty years later, I now run a pharmacy technician program at a community college that requires many of the same leadership skills MBA students wish to build.

Relationships are the key to progress, but our program didn't always have a relationship with the local pharmacy school. Three years into my tenure as program chair, the dean of the College of Pharmacy and Health Sciences proposed a better relationship between our pharmacy technician/prepharmacy program and her university.

So, our community college started sending students to the pharmacy school. Sometimes, we heard success stories from our prepharmacy population. However, those stories generally came from a recruiter who engaged with our students on campus.

Nevertheless, what's happened since that meeting between the dean and I has clarified my belief in the value of these relationships.

We came up with a January term rotation for interested students, which operated as an interprofessional experience (IPE). If any students from the pharmacy school displayed interest, we could set it up.

My wife (also a pharmacist) was an alumna of the pharmacy school, but I wasn't an alumnus. However, I was a member of the Phi Delta Chi national pharmacy fraternity, so I extended the invitation to the local chapter. As with business administration, connections are everything.

We first communicated with 1 student, then a second, and finally a third in the second professional year (P2) class. We set up the experience as a 3-credit course over the January term to focus on 3 aspects—leadership, research, and teaching—with each of the P2 triumvirate taking the lead on 1 aspect. More specifics can be found in "The Pharmacy Technician Classroom: The Student Pharmacist's Perspective," an article the students published in the Journal of the Iowa Pharmacy Association.

The following year, 2 other P2 students went through the same experience. As one of the students in the first cohort reached her P4 year, I extended an employment invitation as a curriculum assistant. Our program would follow the model of the American Society of Health-System Pharmacists' technician accreditation, and we needed someone with a broad understanding of pharmacy to help. As she graduated this year, we continued our relationship with the college. She's since moved on to a residency at Kelley-Ross Pharmacy Group in Washington State.

This year, we hired a P2 to replace the P4, as we'll be welcoming Advanced Pharmacy Practice Experience (APPE) students in the 2017-2018 cycle. As a pharmacy technician program, we gain the expertise of an employed student who just finished enough pedagogy to help us after his or her P1 year. Our program challenges APPE students—especially PharmD/MBA candidates—to learn what it takes to deal with all facets of the leadership experience, from teaching, to curriculum design, to understanding what it means to be ultimately responsible for a program's welfare.

The majority of P4 focuses on clinical training and preparation for residency, so entrepreneurial pharmacy students looking for leadership and management experience may need to get creative with their elective rotation choices. Working with an IPE program director can help them gain marketable skills for when they decide to pursue a nonclinical route after graduation.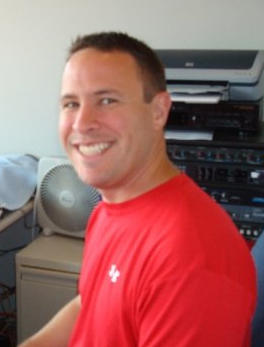 Tony Guerra, PharmD
Tony Guerra, PharmD, is chair, instructor, and pre-pharmacy advisor at Des Moines Area Community College's Pharmacy Technician program and Pharmacy Podcast Network Co-Host. He's Tony_PharmD on Twitter and TonyPharmD on YouTube providing Top 200 drugs and pronunciation help to over 4,500 followers with over 1 million views. His two audiobooks Memorizing Pharmacology: A Relaxed Approach and How to Pronounce Drug Names: A Visual Approach to Preventing Medication Errors are Amazon bestsellers. He graduated from Iowa State University with a BA in English and the University of Maryland with his PharmD.