Pharmacy Residency Match Results Released
MARCH 22, 2015
This year's pharmacy residency matches have been released, stirring up emotions ranging from sheer satisfaction to dread and panic.
Every year, the American Society of Health-System Pharmacists (ASHP) and National Matching Service are responsible for organizing and assigning postgraduate year 1 (PGY1) and postgraduate year 2 (PGY2) pharmacy residency programs. These programs are offered through the ASHP Resident Matching Program, also known as the Match.
The Match utilizes a mathematical algorithm to help place applicants into the residency programs of their choice, and also assist residency programs in obtaining the applicants of their choice. Similar matching programs are used in many other health care professions.

According to this year's Match statistics, 5063 applicants participated in the Match, 4358 for PGY1 programs and 705 for PGY2 programs. The average number of rankings submitted per applicant was 4.1 for PGY1 and 3 for PGY2 programs. The average number of rankings submitted by residency programs per position was 4.6 for PGY1 and 3.5 for PGY2.
Of the 5063 applicants, 2811 (64%) matched into PGY1 and 497 (71%) into PGY2 programs. Last year, 2640 of 4142 (64%) applicants matched into PGY1 and 446 of 657 (68%) matched into PGY2 programs.
This year's Match left 270 PGY1 and 112 PGY2 programs unfilled. These programs now have the option to reopen in order to receive applications in a post-match, or scramble. Beginning on March 23, 2015, applicants who did not obtain a position through the Match will have the opportunity to submit applications to these programs, with offers coming the following week.
For those applicants who successfully matched, the feeling of relief and the results of years of hard work are apparent.
"When I found out I matched, I was beyond excited and actually started crying" said Christine McCluskey, MCPHS University PharmD candidate and 2015-2016 Hallmark Health System PGY1 resident.
"Now that I've matched, I'm happy I stuck with my plan and had the faith and confidence in myself, knowing I could achieve this goal. Waiting for the match to come out was the most anxious day I have experienced so far, however now that it's over, I'm excited to graduate and start my residency year."
As for the more than 1700 applicants who did not match? Let the scramble begin.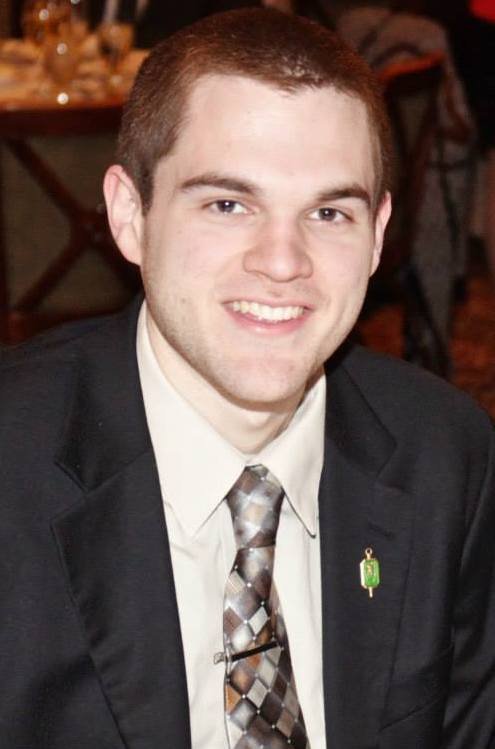 Timothy O'Shea, PharmD
Timothy O'Shea, PharmD, is a Clinical Pharmacist working at a large health insurance plan on the east coast. Additionally he works per diem at a retail pharmacy chain. He graduated from MCPHS University - Boston in 2015 and subsequently completed a PGY-1 Managed Care Pharmacy Residency. His professional interests include pharmacy legislation and managed care pharmacy. He can be followed on Twitter at @toshea125.