A Promising Tool for Improving Oral Birth Control Adherence
MAY 14, 2018
If you are into crowdfunding projects, such as those funded on Kickstarter or IndieGoGo, you may have heard of Popit.1 The startup is based in Finland, and had created an adherence tracker. They launched their IndieGoGo campaign back in November 2017, and the company raised more than $10K of their $20K goal.2 With a significant enough interest, Popit went on to start the process of mass distributing their product, and pre-orders are currently available.
Now Popit's adherence technology is rather exciting, and it stands out compared to other devices I have seen over the years. It is a sensor, called the Popit Sense, that is attached to the foil packaging that medications are dispensed in. Basically, when a patient pops out medication from the blister packaging, it senses the vibrations and interprets that as a patient taking the medication.
Now, you may be thinking, that's not a lot of medications! And you are right... in the United States at least. Don't forget, not all countries dispense medicines in an amber vial, and many have medications dispensed in boxes containing unit-dose blister packaging. So, for a company based in Europe, there is a significant market.
Nonetheless, there are some medications in the United States that use blister packaging, such as oral birth control (OBC) that this technology can still be integrated with to a considerable extent. I feel that the OBC market being so large that it is, and with its use of blister packaging in almost every market, is why Popit did a pilot study of its technology on the impact of improving adherence with its Sense platform in women on OBC.
The study was conducted at the Kuopio University Hospital in Finland in 2017.3 The design was a semi-crossover study that enrolled 24 women, who would use the Popit Sense to analyze their adherence to therapy. The women attached the Sense to their OBC, and for the first month, the platform tracked their baseline adherence to therapy. After 1 month, the platform started to provide reminders to take the OBC, and give reports to the patient about adherence. During the first month, without any reminders, the platform detected 11 patients with nonadherence problems (defined as missing a dose of OBC once or more during the 1-month period). Once the platform was engaged and provided reminders and other features, only 2 patients had any incidences of missed medication, a significant drop.
This was a pilot study of a very small sample of 24 women. The pros of the pilot were that the technology helped establish a baseline adherence for the patients, and then when activated, appeared to help the women improve adherence to their OBC. But, it was only a few months timeframe, so it is unknown if this benefit would have worn off, such as due to alert fatigue for a longer period. Also, the platform has no way to actively determine if a patient ingested the medication, though I think it's an easy inference that if the medication was popped out of a blister packaging, it was likely swallowed.
Popit is novel, and I think it has some good potential in the United States for several populations. The OBC market is large, and the Sense is rather small, and makes it easy for women to attach to their OBC. It also avoids the issue facing some platforms' medication adherence solutions that require a smart pill bottle or other means that would need a patient to punch out all their medications from a blister pack. Other drugs OTC are also available in blister packaging, and this could be useful in them as well (e.g., PPI, some supplements). So, if you have any patients with difficulties remembering to take their OBC, and would like to make the $49 investment, this may be a potential solution.
References
Popit website. https://popit.io/. Accessed May 14, 2018.
Popit: AI-powered pill reminder. Indiegogo. www.indiegogo.com/projects/popit-ai-powered-pill-reminder#/updates/all. Accessed May 14, 2018.
Sahlman J, Matero H, Kärkkäinen H. Pilot study: An on-demand reminder system increases adherence of birth control pill users. Clinical Obstetrics, Gynecology and Reproductive Medicine. 2018;4(3):1-4.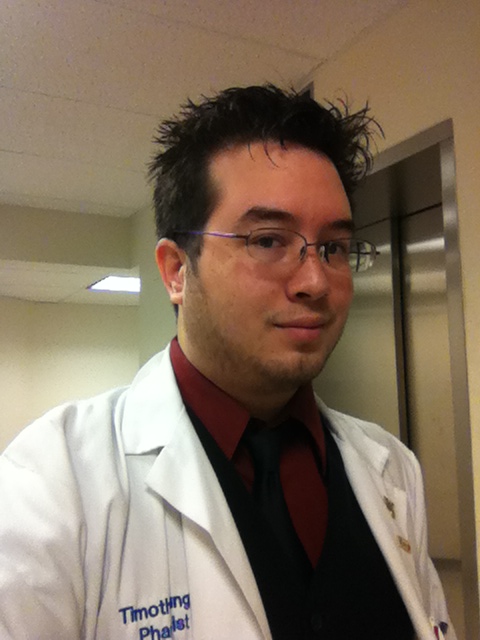 Timothy Aungst, PharmD
Timothy Dy Aungst, PharmD, is an associate professor of pharmacy practice at MCPHS University. He graduated from Wilkes University Nesbitt School of Pharmacy and completed a PGY-1 Pharmacy Practice Residency at St. Luke's University Hospital, and then a Clinical Geriatric Fellowship at MCPHS University. He is passionate about the rise of technology in health care and its application to pharmacy. He has published primarily on the role of mobile technology and mHealth, and made multiple national and international presentations on those topics. He blogs at TheDigitalApothecary.com, is a Co-Host of FurtureDose.tech a podcast part of the Pharmacy Podcast Network, and you can find him on Twitter @TDAungst.