UK OKs Viagra for OTC Use
NOVEMBER 28, 2017
The UK's Medicines and Healthcare Products Regulatory Agency (MHRA) has allowed a reclassification of sildenafil (Viagra, Pfizer) to be sold as a non-prescription pharmacy medication.
1
For US-based pharmacists unfamiliar with what this means, it essentially now allows UK pharmacists to dispense Viagra 50mg (
now called Viagra Connect
) after conducting a review process and consultation for the patient seeking to purchase it (
The UK has 3 categories of prescriptions including POM

—

Prescription Only Medicine, P

—

Pharmacy Medicine, and GSL

—

General Sales Lists [Drugs that are basically OTC]
). Currently, the plan is to role out Viagra Connect in the first or second quarter of 2018, which will most likely happen after enough level of training rolls out for enough pharmacists to provide sufficient services for dispensing.
Information provided by Pfizer's press office details further regarding this rollout, including:
Only men older than 18 may purchase Viagra Connect.
Men seeking to purchase Viagra Connect must answer questions posed by a pharmacist regarding their symptoms and health status along with other medications they are taking.
A pharmacist should inform a patient to see their doctor within 6 months of starting Viagra Connect, or if the pharmacist does not believe the patient to be a good candidate for further help.
While the UK has been more progressive with letting pharmacists dispense specific classes of medications, this is an exciting development as the intent is to make it easier for men to access erectile dysfunction medications without seeing a doctor. For me, I don't see a huge problem surrounding the use of sildenafil in this setting, as generally, it is a well-tolerated drug with identifiable side effects and clear drug interactions that a pharmacist can consult a patient regarding appropriate use in practice.
Regarding importance to the US, I had previously
written
about the push by several start-ups launching in the US to help men get access to certain men's health medications (
eg, hair loss or ED treatment
) without having to see their doctor and just performing an online consultation.
These start-ups only can function in the US due in part to the clear delineation between prescribed medications and those provided OTC. There is some flux in the works though, such as the move for pharmacists to offer Oral Birth Control (OBC) to patients in select states (including California, Washington, and possibly soon New Hampshire).
Already there are a number of
start-ups
that are targetting women's health as well to make it easier to supply OBC to women across the country using a mix of mail-order pharmacy and telemedicine services. If pharmacists in the US can expand upon providing similar services as their colleagues in the UK, I can imagine a number of these companies taking a hit.

Reference

Viagra Connect (Sildenafil) granted reclassification by the UK MHRA as a non-prescription, pharmacy-supplied treatment for erectile dysfunction in men aged 18 and older. Walton Oaks, UK. Pfizer website. November 28, 2017. Accessed at: http://www.pfizer.co.uk/viagra-connect-sildenafil-granted-reclassification-uk-mhra-non-prescription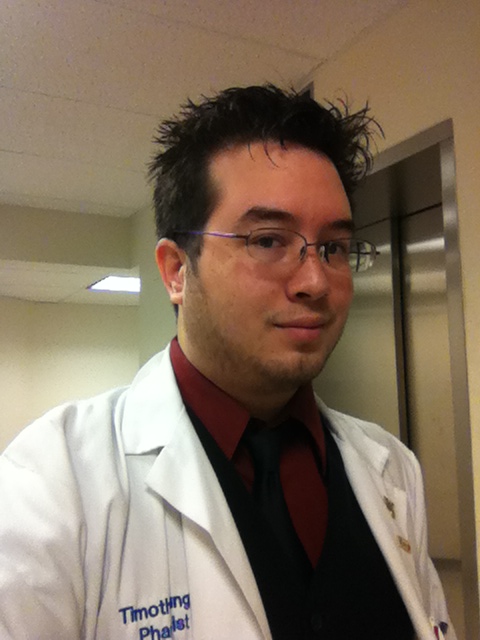 Timothy Aungst, PharmD
Timothy Dy Aungst, PharmD, is an associate professor of pharmacy practice at MCPHS University. He graduated from Wilkes University Nesbitt School of Pharmacy and completed a PGY-1 Pharmacy Practice Residency at St. Luke's University Hospital, and then a Clinical Geriatric Fellowship at MCPHS University. He is passionate about the rise of technology in health care and its application to pharmacy. He has published primarily on the role of mobile technology and mHealth, and made multiple national and international presentations on those topics. He blogs at TheDigitalApothecary.com, and you can find him on Twitter @TDAungst.