3 Critical Barriers to Effective Patient Counseling
FEBRUARY 23, 2016
Community pharmacists are in regular communication with patients about their medication therapies. In addition to our consulting duties, we are behind the counter completing countless technical tasks with unbelievable accuracy while performing clinical interventions with medical staff.

When we're called over to the consulting area for a new prescription patient consultation, we only have a few moments to assess the situation at hand. As we approach the counter, we observe the patient's nonverbal cues in order to identify any barriers that we may need to address, such as privacy concerns.

When we first engage the patient in short conversation, we identify other barriers that may need to be overcome, including language, literacy, and beliefs. In a brief moment, we are able to dynamically adjust our open-ended questions and medication education to meet the needs of each patient.

Some barriers are more difficult to prevail than others. The following 3 pose the greatest challenge, but are the most rewarding to conquer.

1. Language Barriers
How are community pharmacists supposed to counsel patients when we don't speak the same language? The process of translating is always a concern as we try to ensure that any information is given to the patient correctly while his or her questions are asked and answered appropriately.

Using a family member translator is helpful, but I often get the feeling that the information is somehow distorted due to the dynamics of the relationship. If you're fortunate, a trusted technician who is fluent in another language may work with you.

Translating through a technician works well if it is the right language, but tying up 2 pharmacy employees on a busy day for a translated counseling session can be burdensome.

Alternatively, you can ask your company if it is subscribed to a translator service that covers multiple languages. Quite often, the service is as easy as getting the translator on the line, describing the situation, and then having the patient pick up the phone to start a 3-way conversation.

Remember, when patients understand their medications and why they are taking them, they are much more likely to follow through with their therapy.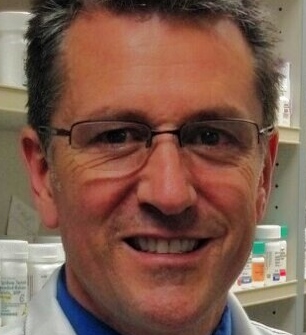 Steve Leuck, PharmD
Steve Leuck, PharmD, has been practicing both hospital and community pharmacy for over 30 years. He founded AudibleRx, in 2011, which provides Consumer Medication Information which is both Useful and Accessible. Content designed to meet health literacy guidelines. Format designed to "read along" with the audio presentation in a simple to use web application. More information at AudibleRx.org.