7 Ways Pharmacists Can Counsel Against Opioid Abuse
NOVEMBER 30, 2015
The rise in prescription narcotic abuse coupled with the increase in heroin use has more than doubled the drug overdose death rate in the United States over the past 10 years. This death rate has risen from 3.1 deaths per 100,000 individuals ages 12 to 25 in 2001 to a staggering 7.3 deaths per 100,000 individuals in the same demographic in 2011.

On any given day, it is possible that a pharmacist is dispensing an opiate to a patient who has never taken this category of medication before. Did this patient receive appropriate pharmacist counseling, or was he or she handed the prescription and sent on his or her way?

In addition to being medication providers, pharmacists have taken on the responsibility of educating patients about their prescriptions.

Are we delivering on this task? Let's dig deep and find out.

Opioid abuse is a national epidemic, but there are many tools that pharmacists have to help decrease this problem on an individual level, including: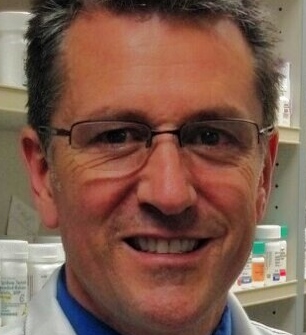 Steve Leuck, PharmD
Steve Leuck, PharmD, has been practicing both hospital and community pharmacy for over 30 years. He founded AudibleRx, in 2011, which provides Consumer Medication Information which is both Useful and Accessible. Content designed to meet health literacy guidelines. Format designed to "read along" with the audio presentation in a simple to use web application. More information at AudibleRx.org.