Pregnancy and Lactation Labeling System Has Changed
NOVEMBER 15, 2015
With more than 6 million pregnancies in the United States each year, health care providers require accurate and up-to-date information on the risks associated with prescribing medications to pregnant patients and breastfeeding infants.

The Pregnancy and Lactation Labeling Rule (PLLR) was finalized in December 2014 with the intent of enhancing the safe and effective use of prescription medications in pregnant and lactating women.

This rule integrates with the Physician Labeling Rule (PLR) by providing content and format requirements regarding safe and effective use of prescription medications during pregnancy and breastfeeding.

The PLR finalized by the FDA in January 2006 provides specific guidelines on the content and format of prescribing information for human medications. This information is intended to provide a clear and concise method for prescribers and any other health care providers to access all FDA-approved prescribing data for a specific medication.

According to the FDA website, "The goal of the PLR content and format requirements is to enhance the safe and effective use of prescription drug products by providing health care providers with clear and concise [prescribing information (PI)] that is easier to access, read, and use."

The new content and formatting requirements, which have been in effect since June 2015, offer a more consistent way to include relevant information about the risks and benefits of prescription medications used during pregnancy and breastfeeding.

The former letter category system of A, B, C, D, and X was considered too simplistic. The concern was that this letter system did not give practitioners the specific information they needed in order to make educated decisions about care for pregnant mothers and breastfeeding infants.

The new rule was developed to ensure that there are thorough explanations based on current data about the potential risks and benefits to the mother, fetus, and breastfeeding child.

The new PLLR format requires that the PI contain 3 subsections titled "Pregnancy," "Lactation," and "Females and Males of Reproductive Potential."

Each of these sections will include a review of the potential risks accompanied with supporting data so that health care providers may make informed treatment decisions.

Any new medication approved after June 2015 will be required to include the new PLLR labeling requirements. All previously approved medications will eventually be required to eliminate the letter grading from their PI and reformat the labeling to the new PLLR guidelines.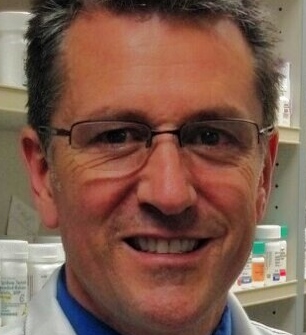 Steve Leuck, PharmD
Steve Leuck, PharmD, has been practicing both hospital and community pharmacy for over 30 years. He founded AudibleRx, in 2011, which provides Consumer Medication Information which is both Useful and Accessible. Content designed to meet health literacy guidelines. Format designed to "read along" with the audio presentation in a simple to use web application. More information at AudibleRx.org.