FDA Reviews Pain Medication Use in Pregnancy
JANUARY 13, 2015
Can women who are pregnant be treated safely for acute or chronic severe pain without affecting the unborn child?
If severe pain is left untreated, it may lead to high blood pressure, anxiety, and even depression in the mother. It is also likely that the symptoms of those 3 disease states can cause unwanted effects on a fetus.
The FDA recently
reviewed the literature
associated with the safe use of opioids, nonsteroidal anti-inflammatory drugs, and acetaminophen for treating severe and persistent pain in pregnant women. After doing so, the FDA concluded that the current literature on the subject is not sufficient enough to allow it to make any specific new recommendations on the use of such medications during pregnancy.
All of the studies that the
FDA reviewed
appeared to report differing outcomes on some level. Due to its inability to define any clear pattern, the FDA said its current recommendations on pain therapy will remain unchanged.
First and foremost, patients who are pregnant should always consult with their health care professional prior to taking any medication, including pain therapy. The health care professional will then discuss the benefits and risks of the specific medication regimen with the patient and come to a reasonable conclusion and treatment plan.
Women who are currently experiencing chronic and persistent pain and are also planning on becoming pregnant should discuss this with their health care practitioner. Pain treatment and therapy should be discussed and planned prior to becoming pregnant with a clear understanding of the risks involved.
Importantly, pharmacists, physicians, mid-level prescribers, and nurses should stay updated on the medication label pregnancy warnings of all medications when treating pregnant women.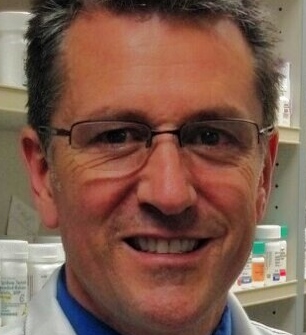 Steve Leuck, PharmD
Steve Leuck, PharmD, has been practicing both hospital and community pharmacy for over 30 years. He founded AudibleRx, in 2011, which provides Consumer Medication Information which is both Useful and Accessible. Content designed to meet health literacy guidelines. Format designed to "read along" with the audio presentation in a simple to use web application. More information at AudibleRx.org.