Regenerative Medicine Advanced Therapy: The Latest Special FDA Designation
APRIL 11, 2018
The FDA has programs designed to expedite the drug development and review processes for promising pipeline products. These programs include Accelerated Approval, Breakthrough, Fast Track, and Priority Review designations. The newest of these programs is Regenerative Medicine Advanced Therapy (RMAT).
RMAT was created by the Center for Biologics Evaluation and Research (CBER), the branch of the FDA that regulates biologics. Included in the scope of therapies that may qualify for RMAT are cell therapies, tissue-based products, and gene therapies. However, there seems to be room for additional types of therapies, perhaps to allow for future classes of agents that have yet to be developed. To qualify for RMAT, a product must treat, modify, or cure a serious disease or condition. Additionally, it needs to demonstrate preliminary clinical evidence that the product has the potential to address unmet medical need.
1,2
Earning an RMAT designation based on 'preliminary evidence' can potentially allow for the biologic to be submitted to the FDA for approval without late stage clinical trials, which are very costly, and time consuming to complete. Preliminary evidence may include early stage clinical trials, and clinical case studies; and may also utilize historical control data, and retrospective studies.
2
A product with RMAT designation is also eligible, and likely will earn, a Priority Review from the FDA, as well. Priority Review reduces the goal timeline for FDA decision to 6 months after acceptance, compared to 10 months for a Standard Review. Using preliminary evidence, rather than a full series of clinical trials, it's possible that, in many cases, the supporting evidence for the product would be based on surrogate endpoints used to determine clinical efficacy (Accelerated Approval). This would require post approval evidence to confirm efficacy and safety of the product.
2,3
Traditionally, this evidence would take the form of phase IV clinical trials. However, 'real world evidence,' such as health records or patient registries, may also be sufficient. Allowing real world evidence, rather than a formal clinical trial, for post approval confirmation of safety and efficacy is a newer standard that the FDA now allows when certain standards are met.
2,3
Those who are familiar with drug development may recognize that RMAT shares many similarities with the FDA's Breakthrough Designation, with the key feature being the ability to bring a qualifying product to market sooner. In fact, RMAT includes all the benefits of Breakthrough Designation, such as more frequent and earlier stage collaboration with the FDA and eligibility for rolling review. For a rolling review, the FDA will evaluate materials from the manufacturer as they are submitted rather than waiting until the entire package of supporting evidence is available. The main difference between RMAT and Breakthrough is that an RMAT product must meet the criteria for a regenerative medicine therapy, while a Breakthrough designated agent does not.
1
A small molecule drug may qualify for Breakthrough status if it meets the other requirements to earn the designation.
According to BioInformant, 12 products received RMAT designation in 2017 with 3 more qualifying in 2018, as of March 9. These products are being developed to treat a wide scope of diseases, and conditions, including injuries, stroke, cancer, burns, heart failure, osteoarthritis, and various rare diseases.
4
RMAT, especially when combined with other FDA special designations, such as Accelerated Approval, and Priority Review, may greatly expedite the timeframe for a qualifying product to reach the market compared to going through the traditional phases of drug development and standard FDA review. This time savings to gain approval may be measured in years, in some cases, if the RMAT is awarded in the early stages of development, and the FDA is agreeable to reviewing the Biologics License Application (BLA) based on the early stage evidence. As the pipeline for cell therapies, tissue-based products, gene therapies, and other similar products continues to grow, RMAT will increasingly become a factor in drug development across a wide variety of disease states and conditions.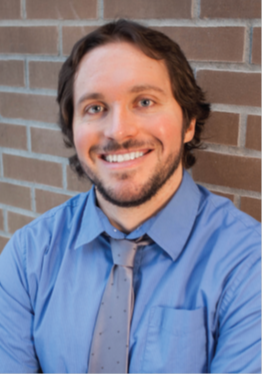 Ryan Chandanais, MS, CPhT
Ryan Chandanais is currently employed as an Emerging Therapeutics Analyst at a specialty pharmacy. His job is to gather, analyze, and present pipeline intelligence involving specialty drug products. He has additional drug development-related experience at a contract research organization for pre-clinical studies, where he served as a Research Associate and Report Coordinator. He holds a Master of Science in Integrative Pharmacology from Michigan State University and a Bachelor of Science in Education from Central Michigan University. He has acquired certifications as a Pharmacy Technician from the Pharmacy Technician Certification Board and a Laboratory Animal Technologist (LATG) from the American Association for Laboratory Animal Science.