Arthritis: A Seemingly Simple Condition Where Pharmacists Can Have a Big Impact
DECEMBER 04, 2018
Written with Liz Lucus, PharmD Candidate, 2019 Samford University
A consensus taken between the years of 2013 to 2015 concluded that 22.7% of adults in the United States suffer from some form of arthritis.1 With the rising prevalence of arthritis, pharmacists can be a vital part of the patient's arthritis education and management. Many patients who experience joint pain seek help from their pharmacist as an initial step in dealing with the condition.
A diverse set of factors increase a patient's risk of developing arthritis. The included advancing age, female gender, genetics, obesity, joint injuries, infection, and certain occupations. Sometimes the best initial recommendation the pharmacist can make does not involve medication at all. The Arthritis Foundation recommends 30 minutes of low-impact activity at least 5 times a week.2 Pharmacists can help patients identify low-impact physical activity that can be tailored to the individual patient. Encouraging activities like walking, biking, and swimming can provide some relief initially to patients and may, at least temporarily, delay disease progression.
Current therapy for arthritis includes nonsteroidal antiinflammatory medications (NSAID), corticosteroids, disease-modifying anti-rheumatic drugs (DMARDs), and biologics. Patients who are on more advanced therapies should be screened to ensure that they are up-to-date on all necessary
vaccinations
to minimize the potential impact on the immune system.
Pharmacists can help minimize potential complications with chronic NSAID therapy through proactive recommendations such as counseling on proper administration and consideration of using a protective agent such as an over-the-counter proton pump inhibitor like omeprazole or esomeprazole.
2
Pharmacists can also help by controlling other conditions that have high rates associated with arthritis like diabetes, heart disease, and obesity.
3
Counseling on self-care of arthritis flares with activity adaptation and hot or cold pack application can help reduce excessive use of pain medications (including powders with aspirin) and subsequent untoward effects. Overuse of these agents to manage untreated pain is a common, preventable cause of complications such as gastrointestinal bleeding
With just under one-fourth of Americans suffering from arthritis, the pharmacist can have a big impact. Managing pain, helping prevent disease progression, and preventing adverse effects can all help our patients experience happier and more productive lives.
References
1. Barbour KE, Helmick CG, Boring MA, Brady TJ. Vital signs: prevalence of doctor-diagnosed arthritis and arthritis-attributable activity limitation — United States, 2013—2015. Morb Mortal Wkly Rep. 2017;66:246–253. DOI:
http://dx.doi.org/10.15585/mmwr.mm6609e1
2. Arthritis Foundation [Internet].
[cited 2018 Apr 11]. Available from:
https://www.arthritis.org/living-with-arthritis/treatments/medication/side-effects/medication-side-effect-solutions.php
3. Arthritis.
Centers for Disease Control and Prevention [Internet].
[cited 2018 Apr 2].
Available from:
https://www.cdc.gov/arthritis/basics/index.html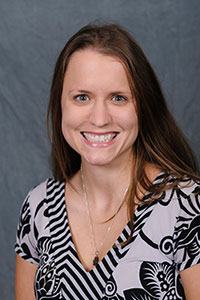 Marilyn Bulloch, PharmD, BCPS, FCCM
Marilyn Novell Bulloch, PharmD BCPS, is an Associate Clinical Professor of Pharmacy Practice at the Auburn University School of Pharmacy and an Adjunct Associate Professor at the University of Alabama-Birmingham School of Medicine and the University of Alabama College of Community Health Sciences . She completed a post-graduate pharmacy practice residency at the University of Alabama-Birmingham Hospital and a post-graduate specialty residency in critical care pharmacy at Charleston Area Medical Center in Charleston, West Virginia. Dr. Bulloch also completed a Faculty Scholars Program in geriatrics through the University of Alabama-Birmingham Geriatric Education Center in 2011. She serves on multiple committees and in leadership positions for many local, state, and national pharmacy and interdisciplinary medical organizations.