Latest Advancements in Antimicrobial Therapy
AUGUST 25, 2016
Oral Products
Isavuconazonium sulfate (Cresemba)
Isavuconazonium sulfate is an antifungal approved with orphan drug designation on March 6, 2015, for the treatment of invasive aspergillosis and invasive mucormycosis. These rare infections occur most often in immunosuppressed patients.
Isavuconazonium is available in both oral and IV formulations. It's dosed at 372 mg every 8 hours for 6 doses, followed by 372 mg once every 24 hours thereafter. In clinical studies, it was found similarly effective to voriconazole.
Isavuconazonium may cause GI adverse effects (nausea/vomiting/diarrhea/constipation) and headache. More serious adverse effects include abnormal liver tests, hypokalemia, dyspnea, and peripheral edema. However, it may be an alternative treatment for patients with history of delusions or who may be on drugs that cause visual disturbances. Using isavuconazonium avoids the hallucinations and visual disturbances that may be experienced with voriconazole.
In phase 3 studies, isavuconazonium sulfate was found noninferior to voriconazole as a broad-spectrum antifungal. Trials indicated 42 days after one dose of each drug, isavuconazonium sulfate caused an all-cause mortality rate of 19%, compared with voriconazole's 20%.
Tedizolid phosphate (Sivextro)
Tedizolid phosphate was approved on June 20, 2014, for the treatment of SSTIs and associated susceptible bacteria, MRSA, MSSA, various
Streptococcus
species, and
Enterococcus
species. It can be given orally or through IV at 600 mg daily for 6 days—an advantage over linezolid, which requires twice-daily dosing for 10 to 14 days. If a dose is missed, it can be taken as long as the next scheduled dose isn't within 8 hours.
Adverse effects like nausea, headache, diarrhea, vomiting, and dizziness are common with tedizolid. Although tedizolid inhibits monoamine oxidase in vitro, it's probability for inducing serotonin syndrome at therapeutic doses is low, which provides another advantage over linezolid.
Tedizolid was proven effective as linezolid in the treatment of
Staphylococcus aureus
and MRSA, with a difference of 0.1%. It may also be effective against strains of VRE and linezolid-resistant bacteria, which is increasingly isolated throughout the United States.
Topical Products
Efinaconazole (Jublia) 10% topical gel
Efinaconazole
is an antifungal approved on June 6, 2014, for the treatment of fungal toenail infections. It's painted on each affected toenail, including the toenail end, once-daily for 48 weeks.
9
Compared with oral itraconazole, efinaconazole outcomes were similar in efficacy, and it has cure rates that are 3 to 4 times better than ciclopirox, another nail polish indicated for toenail fungal infections.
10
Although seen in very few patients, adverse effects included ingrown toenail, itchy skin, inflammation, rash, and pain (1%-2% of patients).
9-11
Trial results suggest efinaconazole has efficacy for
richophyton rubrum
or
trichopyton mentagrophytes
infections. At 52 weeks' treatment, 39.2% of patients were cured or almost cured with the drug, whereas only 10.2% of patients were cured or almost cured without it.
10
Tavaborole (Kerydin)12
Tavaborole
is the first oxaborole antifungal agent approved June 6, 2014, for the treatment of toenail infections caused by
trichophyton rubrum
or
trichophyton mentagrophytes
fungi. By aminoacyl-transfer ribonucleic acid (tRNA) synthetase (AARS) inhibition, tavaborole stops fungal protein synthesis. Like efinaconazole, it's applied topically daily to the infected toenail for 48 weeks.
In clinical trials, patients using tavaborole experienced cure rates of 31.1% and 35.9% versus 7.2% and 12.2% in patients treated with placebo. Tavaborole seems a good alternative when other antifungal therapy has failed.
When using tavaborole, patients may see application site exfoliation, ingrown toenail, application site erythema, and application site dermatitis, but these effects were only seen in 1% of patients.
1.2% clindamycin/3.75% benzoyl peroxide (Onexton)
Topical clindamycin/benzoyl peroxide was
approved
November 25, 2014, for the treatment of acne vulgaris. It's topically applied once-daily in adults 12 years and older. It's the only fixed clindamycin/benzoyl peroxide combination, giving double treatment against the infection, whereas other treatments only offer single-drug treatment.
Adverse events were only seen in 1% of patients in clinical trials. Burning sensation, dermatitis contact, pruritus, and rash were observed, but it should be noted no patients discontinued treatment due to adverse events.
Ear Drops
Ciprofloxacin/fluocinolone (Otovel)
This
fluoroquinolone/corticosteroid combination
eardrop was approved April 29, 2016, for the treatment of acute otitis media associated with
S. aureus
,
Streptococcus pneumoniae
,
Haemophilus influenza
,
Moraxella catarrhalis
, and
P. aeruginosa
. It's given to adults and children at least 6 months old twice-daily for 7 days. Presently, its availability in the market isn't substantial.
13
Adverse events include hypersensitivity, otorrhea, excessive granulation tissue, ear infection, ear pruritus, tympanic membrane disorder, auricular swelling and balance disorder (>1%).
Finafloxacin (Xtoro)
The FDA approved the eardrop
finafloxacin
for acute otitis externa, or swimmer's ear, on December 17, 2014. Adults should take 4 drops twice daily for 7 days.
Finafloxacin covers
P. aeruginosa
and
S. aureus
associated with swimmer's ear in 70% of patients in clinical trials. It also showed coverage against
B. fragilis
and anaerobic bacteria (comparable to moxifloxacin)
.
14
Patients experienced nausea and pruritus as common adverse effects.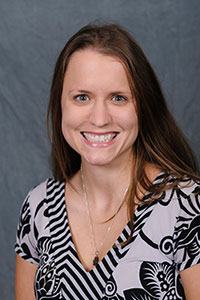 Marilyn Bulloch, PharmD, BCPS, FCCM
Marilyn Novell Bulloch, PharmD BCPS, is an Associate Clinical Professor of Pharmacy Practice at the Auburn University School of Pharmacy and an Adjunct Associate Professor at the University of Alabama-Birmingham School of Medicine and the University of Alabama College of Community Health Sciences . She completed a post-graduate pharmacy practice residency at the University of Alabama-Birmingham Hospital and a post-graduate specialty residency in critical care pharmacy at Charleston Area Medical Center in Charleston, West Virginia. Dr. Bulloch also completed a Faculty Scholars Program in geriatrics through the University of Alabama-Birmingham Geriatric Education Center in 2011. She serves on multiple committees and in leadership positions for many local, state, and national pharmacy and interdisciplinary medical organizations.