Pharmacists Neglecting Their Duty to Counsel
JULY 06, 2016
Pharmacists have a legal duty to counsel patients. It's a core philosophy drilled into every pharmacy student.

When I was in pharmacy school, it was repeatedly and strongly emphasized that this duty went beyond a pharmacy technician asking the patient, "Do you have any questions for the pharmacist?" But, how many pharmacists today are actually performing this professional obligation?

Several years ago, I went to pick up a new prescription at a large retail chain. The pharmacy student providing me the prescription simply told me to "sign here." I signed where I was directed and paid for the medication.

As I was leaving, I told the student he'd just broken a federal law. The look of shock on his face was unforgettable. When I tried to explain the law that mandates pharmacist counseling, the student looked dumbfounded and said he'd never heard of such a requirement. I suppose he never looked at the descriptions of the columns in the logs where the patients sign for their prescriptions.

Over the years, I've picked up many new prescriptions for myself and my family. I started using a smaller pharmacy where the pharmacists know I'm a member of the profession, and I haven't thought much about the lack of counseling offered.

However, when I went to pick up a prescription at a different large retail chain a few weeks ago, the individual handing me the medication had never seen me before. I was simply told to "sign the receipt."

The "receipt" was actually a small slip of paper that had written out (in what I estimated to be size 6 font) 2 statements by checkboxes that I was either refusing counseling or requesting it. I didn't check either box, but dutifully signed the slip and returned it.

As I left the pharmacy, I wondered how often the counseling emphasized during pharmacy school is actually being provided in pharmacy settings.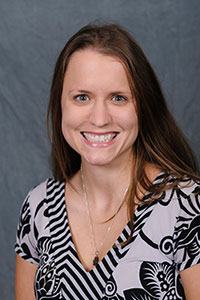 Marilyn Bulloch, PharmD, BCPS, FCCM
Marilyn Novell Bulloch, PharmD BCPS, is an Associate Clinical Professor of Pharmacy Practice at the Auburn University School of Pharmacy and an Adjunct Associate Professor at the University of Alabama-Birmingham School of Medicine and the University of Alabama College of Community Health Sciences . She completed a post-graduate pharmacy practice residency at the University of Alabama-Birmingham Hospital and a post-graduate specialty residency in critical care pharmacy at Charleston Area Medical Center in Charleston, West Virginia. Dr. Bulloch also completed a Faculty Scholars Program in geriatrics through the University of Alabama-Birmingham Geriatric Education Center in 2011. She serves on multiple committees and in leadership positions for many local, state, and national pharmacy and interdisciplinary medical organizations.