Knock Out Pneumococcal Disease: Understanding Vaccination Recommendations
DECEMBER 21, 2015
Streptococcus pneumoniae can cause medical issues as benign as ear infections and as serious as meningitis.

Pneumococcal disease may be spread from person to person via respiratory secretions and other routes. Some individuals may even be chronic "carriers" of the bacteria, even though they do not experience sickness.1

Although treatment and prevention of pneumococcal disease through vaccination is an established part of pediatric care, the risk of infection and complication does not cease to exist at adulthood.

In 2012, S. pneumoniae was responsible for 4000 deaths, primarily in adults. In fact, pneumococcal disease kills more individuals in the United States each year than all other vaccine-preventable diseases combined.2

Even with appropriate antibiotics and medical management, the total pneumococcal bacteremia case-fatality rate is around 15% in adults and as high as 60% in the elderly.3 Although healthy adults are unlikely to contract serious infections caused by S. pneumonia, patients older than 65, those with various health conditions (eg, chronic kidney disease, obstructive lung diseases, HIV/AIDS) and those with certain lifestyle factors (eg, smoking, residence in a long-term care facility) are at an increased risk of developing severe pneumococcal disease.4

Despite the availability of modern medicine, it should be recognized that these infections may be serious, so disease prevention should be prioritized. There are at least 90 types of pneumococcal bacteria known to exist, making vaccination an even more important aspect of patient care.1

Because of the high number of pneumococcal strains and increased mortality rate, vaccination has been identified as the best way to prevent the disease. Pneumococcal immunization recommendations have changed multiple times in previous years, but the rationale behind the new recommendations may not be clearly understood.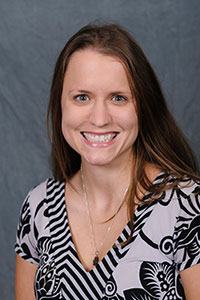 Marilyn Bulloch, PharmD, BCPS, FCCM
Marilyn Novell Bulloch, PharmD BCPS, is an Associate Clinical Professor of Pharmacy Practice at the Auburn University School of Pharmacy and an Adjunct Associate Professor at the University of Alabama-Birmingham School of Medicine and the University of Alabama College of Community Health Sciences . She completed a post-graduate pharmacy practice residency at the University of Alabama-Birmingham Hospital and a post-graduate specialty residency in critical care pharmacy at Charleston Area Medical Center in Charleston, West Virginia. Dr. Bulloch also completed a Faculty Scholars Program in geriatrics through the University of Alabama-Birmingham Geriatric Education Center in 2011. She serves on multiple committees and in leadership positions for many local, state, and national pharmacy and interdisciplinary medical organizations.