Winning Back Lost Patients
JULY 11, 2016
If your patients went elsewhere with their scripts, you may not be able to regain that lost business, but you can recapture their loyalty by offering new solutions to their aches, pains, and other maladies.
Besides, no patients are ever totally lost; only a portion of their business is. It's also comparatively unimportant to how they can view you if you make the effort. What you can gain through newfound solutions to their chronic diseases can be immensely profitable, especially if you have a
complete marketing plan
.
Create a Unique Front End
Your front end should never look like CVS's or Rite Aid's. Toothpaste and cough and cold medicines can't provide you proper income, and they certainly don't solely fulfill
your mission
of being all about your patients' health.
When your front end consists entirely of natural medicines, you really
differentiate yourself
as the obvious expert in the field of integrative medicine. Your pharmacy decidedly becomes known as the place for numerous families to seek the information they truly want regarding how to feel better, live longer, and become more energetic.
By concentrating on natural medicines, you immediately notify the marketplace that you are indeed a different kind of pharmacy. Stocking products that can be properly marketed, sold in volume, and turned over quickly is the key to initial success.
What Else Is Needed?
Recapturing lost patients' most profitable business can be done by simply contacting them. Call them to ask how they're feeling, and then tell them you'll send them a free report based on whatever symptoms they describe. Do some careful research and authoritative writing, and then mail or e-mail the report to them and retain a copy for other patients.
Because each individual was a prior patient of yours and presumably enjoyed the relationship, it may be decidedly easier to get them to return to you, as opposed to capturing new patients who have no experience with you. As a result, you can profit very highly without any additional expense aside from the cost of postage, should that be necessary. If done via e-mail, this entire marketing campaign comes without any outside cost.
In any case, you end up doing what you should be doing anyway: spending your time increasing and improving your cash flow and profitability.
For more information, please feel free to contact me at (800) 246-2130 or lester@thepharmacysage.com.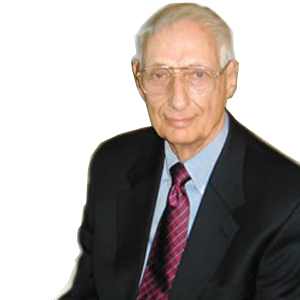 Lester Nathan, MS
A powerhouse in the world of independent pharmacy, Lester offers free business resources for Pharmacy Owners on his website, ThePharmacySage.com. Offering insight, wisdom, and strategy, Lester is an esteemed voice in pharmacy business. Lester helps his clients increase patients and profits in spite of the 3rd party payment fiasco.