10 Things Tough-Minded Pharmacy Owners Never Do
MAY 30, 2016
There are certain tactics, strategies, and ideas that very successful pharmacy owners embrace, and there are others they decidedly avoid.
Here are 10 things that wealthy, tough-minded pharmacy owners never do:
1. They never do another person's job.
In other word, they don't do any task that's below their pay level. If you want to be worth $250/hour ($500,000 annually), then you shouldn't do the job of a technician ($10-$20/hour) bookkeeper ($16-$20/hour), or pharmacist filling prescriptions ($50-$/hour). Work smarter, not harder.
2. They never allow their business to be governed by budgets.
Instead, they create their future by setting goals and establishing strategies for achieving them. Indeed, pharmacy owners drive their business with goals. They set goals annually, quarterly, and even monthly.
Their budgets are based on what it takes to achieve those goals, not vice versa. Tough-minded owners do it all on a monthly basis because they always stay close to their numbers.
3. They never misuse or abuse the use of their time.
They know that
20% of their time creates 80% of results
. They constantly search for more and better ways to increase that 20% so they can dramatically increase the results they achieve. They know that, if they want to be worth $250/hour, then each and every hour must be spent on activities that contribute at that level.
4. They never ignore training for their employees.
Training each and every employee to constantly perform his or her job better should be an ongoing function. In fact, tough-minded owners make training a never-ending process, and it's performed primarily by their operations manager.
Of great importance is training team members to properly inform and educate patients about how they can "feel better, live longer, and become more energetic," which should be your
mission
.
5. They never feel bad about delegation
.
Working the bench, answering mail, and coordinating with vendors isn't taking up the majority of their time. Those tasks get delegated, and you must delegate them, too, if you want to succeed.
They know that delegating different tasks to different employees is basic and fundamental to the concept of accountability. Those individuals, in turn, accomplish meaningful work to a high degree of excellence on a prescribed timetable. Seemingly, nothing could be simpler; yet, all too often, delegation doesn't happen in the average pharmacy.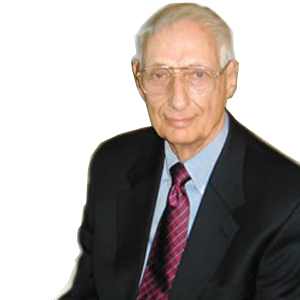 Lester Nathan, MS
A powerhouse in the world of independent pharmacy, Lester offers free business resources for Pharmacy Owners on his website, ThePharmacySage.com. Offering insight, wisdom, and strategy, Lester is an esteemed voice in pharmacy business. Lester helps his clients increase patients and profits in spite of the 3rd party payment fiasco.