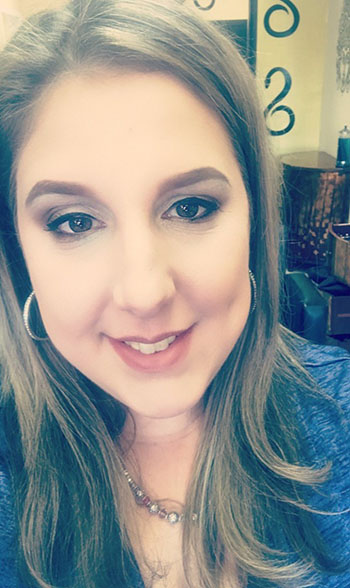 Karen Berger, PharmD
Karen Berger, PharmD, graduated from the University of Pittsburgh School of Pharmacy in 2001. She has worked in community pharmacies for over 17 years as a Pharmacist in Charge, staff, and floater pharmacist for a large chain. Currently, she is a pharmacist at an independent pharmacy in Northern NJ. She can be reached at karenmichelleberger@gmail.com
What Pharmacists Should Know About Stevens-Johnson Syndrome
2019-03-12 13:57:00
Karen Berger, PharmD
Recently, there have been several discussions in pharmacist Facebook groups about various news articles related to Stevens-Johnson syndrome (SJS).

Many pharmacists noted that they could use a review of SJS and what drugs are likely to cause it.

Although rare, SJS is a very serious disorder of the mucous membranes and skin, usually caused by an infection or a reaction to medication. It can cause serious complications, such as blindness, cellulitis, lung failure, permanetn skin damage, or sepsis.1

SJS may begin with fever and flu-like symptoms and progress into a painful purple/red rash that blisters and spreads. The top layer of the affected skin then dies and sheds and then heals. SJS should be treated as a medical emergency, as it usually requires hospitalization.

Treatment includes elimination of the underlying cause (if caused by a medication, the patient will have to permanently avoid that drug as well as related drugs), controlling symptoms, and minimizing complications as the skin regrows. Recovery can take weeks to months.1

Let's take a look at the drugs associated with SJS. Note that the reaction may start anytime while the patient is taking the medication up to a few weeks after discontinuation:1,2,3
Antibiotics (macrolides, penicillins, quinolones, and sulfa)
Anticonvulsants (especially lamotrigine, carbamazepine, phenytoin, phenobarbital, valproic acid/divalproex sodium)
Anti-gout medications (especially allopurinol)

Antipsychotics

Pain relievers (acetaminophen, diclofenac, ibuprofen, naproxen, and piroxicam)
SJS can also be caused by certain infections, such as hepatitis A, herpes, HIV, or pneumonia.

Patients may also be more like to develop SJS with certain risk factors: family or prior history of SJS, HIV, presence of the HLA-B 1502 gene (more common in families of Chinese, Indian, or Southeast Asian descent), and a weakened immune system.1

When counseling patients taking these drugs or if patients report these symptoms, it is important to counsel on SJS. Emphasize that it is very rare but to watch for signs. Patients may notice burning eyes, cough, fatigue, fever, and a sore mouth or throat before the rash develops. Because of the serious nature of SJS, patients must be advised to seek immediate, emergency medical treatment if they experience these symptoms.

---
Click here to read about toxic epidermal necrolysis, a more severe form of SJS.

---
References
Mayo Clinic Stevens-Johnson Syndrome. mayoclinic.org/diseases-conditions/stevens-johnson-syndrome/symptoms-causes/syc-20355936. Accessed March 11, 2019.

Cleveland Clinic. Stevens-Johnson Syndrome. my.clevelandclinic.org/health/diseases/17656-stevens-johnson-syndrome. Updated October 3, 2017. Accessed March 11, 2019.

Stevens Johnson Syndrome Foundation. sjsupport.org/. Accessed March 11, 2019