Double Degree Options for Pharmacy Students
JUNE 09, 2016
Standard definitions providing uniformity to the terms "dual," "joint," "combined," and "collaborative" degrees don't exist. Generally, however, institutions will distinguish between dual and joint degrees by the number of credits ultimately obtained.
In a joint-degree program, some course requirements overlap and count towards simultaneously or individually conferred degrees.
In a dual-degree program, each degree is conferred separately and coursework doesn't overlap.
For the sake of consistency, I'll use the umbrella term "double degree" to refer to all encompassed programs, but keep in mind that requirements are institution-specific and do vary.
Why Pursue a Double Degree?
When pharmacy residencies and fellowships seem scant, some students choose to earn an additional degree to differentiate themselves from other candidates. Others, like myself, had specific degrees in mind before they began pharmacy school. Some expand their business acumen to accompany an entrepreneurial future, while others enhance their research skills early on for a career in drug discovery.
Regardless of what ignited the desire for double degrees, students with them attain at least the following:
Competencies in a second discipline
Increased exposure to different aspects of pharmacy practice through the second chosen discipline
Strengthened skills related to both disciplines
Preparation for non-traditional roles
Although many advantages exist, here are a few things to consider before committing to another degree:
The extra time requirement: this can range from 1 (MBA, MPH) to 3 extra years (PhD).
The additional coursework: students may be required to take extra core classes or electives on top of a full pharmacy semester to fulfill the second degree's requirements.
The financial factor: each extra semester means another bill. If both degrees are completed at the same institution, however, this is likely cheaper than completing the degrees separately.
The application process: most programs don't guarantee preference to double degree students. They're subject to the same application process as everyone else.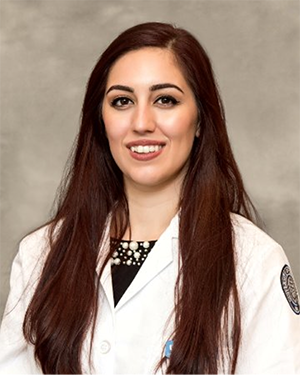 Jola Mehmeti, PharmD, MBA
Jola Mehmeti is a 2018 PharmD graduate from the UConn School of Pharmacy. She is a CITI-certified researcher with investigative and work experience at a large tertiary care center in Hartford, Connecticut. Connect with her on LinkedIn or send a message to contact@jolamehmeti.com.