DEA Considers Rescheduling Cannabis
MAY 30, 2016
In letter to The Washington Post last month, the Drug Enforcement Administration (DEA) confirmed the receipt of an official recommendation from the FDA concerning the rescheduling of cannabis.

The letter didn't specify the DEA's recommendation, but it did indicate the agency's plans to release its decision in the first half of 2016.

Since the Controlled Substances Act was enacted in 1970, cannabis has been listed as a Schedule I drug and regulated as a substance that has "no currently accepted medical use and a high potential for abuse." Since 1992, the legislature has defined "accepted medical use" as fulfilling the 5 following criteria:

1. The drug's chemistry is known and reproducible.
2. There are adequate safety studies.
3. There are adequate and well-controlled studies proving efficacy.
4. The drug is accepted by qualified experts.
5. The scientific evidence is widely available.

Cannabis Research Climate
These requirements present a classic catch-22. How can a drug have widely available scientific evidence when the process of obtaining research approval is lengthy and complicated? As a consequence of the restrictions placed on cannabis, research efforts and the potential for breakthroughs are significantly curtailed.

The University of Mississippi is currently the sole supplier of cannabis for federally funded research. The National Institute on Drug Abuse supervises the supply, determining the quantity and strains needed by researchers. In a joint effort, the DEA manages researchers' licensure and registration.

The federal government does fund cannabis research, but the allocation of its financial support is vastly disproportionate. USA Today reported that from 2008 to 2014, the National Institutes of Health spent $1.1 billion on investigating marijuana abuse and addiction, but only invested $297 million in non-abuse-related research.

Financial Implications of Legalized Cannabis
Despite its federal Schedule I scheduling, legalized cannabis at the state level is a more than $5 billion industry, projected to reach $6.7 billion this year and nearly $22 billion by 2020. Rescheduling the drug on a national scale would also ease pressure on businesses to operate as cash-only entities. Currently, funding options are scare, as financial institutions are cautious to align themselves with federally illegal enterprises.

Meanwhile, cannabis sellers are taking a hit from the Internal Revenue Service because they're selling a Schedule I substance, and section 280E of the Internal Revenue Code prohibits them from claiming business-related expenses. This is leading some companies to scramble for loopholes that allow them to claim expenses for the "non-cannabis aspects" of their business. It also affects payroll and employee taxes, transportation of money, and simply the logistics of storing physical cash.

Closing Thoughts
The DEA will soon release the outcome of its assessment, which will affect patients, dispensaries, and researchers alike. Regardless of the outcome, all parties must be prepared to handle the implications of the DEA's decision.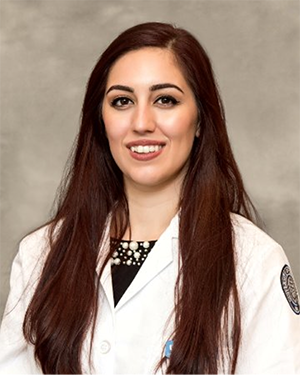 Jola Mehmeti, PharmD, MBA
Jola Mehmeti is a 2018 PharmD graduate from the UConn School of Pharmacy. She is a CITI-certified researcher with investigative and work experience at a large tertiary care center in Hartford, Connecticut. Connect with her on LinkedIn or send a message to contact@jolamehmeti.com.