What's Involved in Filling Narcotic Prescriptions?
AUGUST 29, 2016
Pharmacy students often graduate without ever filling a narcotic prescription. That's because, depending on state and store policies, only a licensed pharmacist can do some of the functions and routine checking involved in the process.

I vaguely remember the first time I filled a prescription "from the safe." It felt so awkward and unfamiliar. I kept mentally rehearsing the things I was supposed to do, because if there was any mistake, it was all on me. Thankfully, that first fill when through without issue, and then things became a bit more comfortable.

What I'm about to explain are some of the common steps involved in filling a narcotic prescription. My focus is on the things unique to a narcotic (Schedule II) prescription—not the routine steps that happen every time a prescription is filled.

Nothing in this article is intended to suggest pharmacists shouldn't fill controlled substances or treat patients who present such prescriptions as criminals. However, we have a responsibility to make sure we comply with the many rules and regulations related to narcotic dispensing. We have legal responsibilities to our state, professional responsibilities to our employers and patients, and moral responsibilities to our communities.

The following steps aren't necessarily listed in the order you'll do them, and all steps may not apply to all situations. Your particular state may have additional requirements not mentioned here.

1. Is the Prescription Both Legal and Legitimate?
Narcotic prescriptions have a higher likelihood of being forged or faked than the average prescription for amoxicillin. Not only that, but both federal and state law have additional stipulations concerning what constitutes a legal prescription for a Schedule II controlled substance. You'll have to know your state's laws, but you should think about things like days' supply, date written, prescriber name, and the state of origin.

Is there any evidence showing the prescription was tampered with? Has a date been altered or a quantity changed? Does the prescription paper look like the type of paper a prescription should be written on? Is the prescription written for a patient who doesn't live near the pharmacy or by a prescriber you're unfamiliar with? If anything appears to have been tampered with, you should call the prescriber to verify prior to filling and dispensing.

Is the prescriber properly licensed to prescribe controlled substances? If so, is his or her DEA number recorded on the prescription, or at least in your computer software?

All of these questions must be going through your mind when assessing whether the controlled substance prescription being presented is legal and legitimate.

2. Has the Patient Presenting the Prescription Shown Proper Identification?
Most states require some form of identification from the patients bringing a controlled substance prescription to the pharmacy. Have you complied with these state laws, as well as any additional store policies pertaining to the identification of the patient presenting the prescription?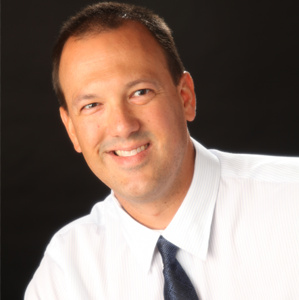 Jason Poquette
Jason Poquette, RPh, is a 1993 graduate of the University of Connecticut School of Pharmacy. For most of his career, he has held retail pharmacy management positions. He also spent 7 years working in health plan formulary analysis and research. He currently works for Pharmacy Healthcare Solutions (PHS) as manager of an outpatient hospital pharmacy, developing programs to improve utilization of the pharmacy and transitional care for patients.