50 Things That Could Go Wrong When Filling a Prescription
AUGUST 05, 2016
Patients and prescribers often don't understand why it takes so long to fill a prescription. The whole process seems so simple: count the pills, label the bottle. What's left to do?

Even when things go swimmingly, there are still a ton of additional things the pharmacy and pharmacist need to do in order to make sure the correct patient is getting the correct medication and is properly educated on how to use it. There are many steps, laws, challenges, and distractions when filling a prescription.

In the ordinary course of filling a normal prescription, there are literally hundreds of possible pitfalls along the way. If you added up all the things that could go wrong throughout our entire health care system, they probably still wouldn't outnumber the things that could go wrong when filling the average prescription at a local retail pharmacy.

The 50 issues included in this list are neither fictional nor exaggerated. They occur every single day in every single pharmacy across the country. In my 20+ years of work at a community pharmacy, I've seen each and every one of these situations. In fact, a very small minority of prescriptions actually make it from start to finish without encountering one of these issues.

By the way, I'm not excusing any mistake or pandering for sympathy. I'm simply aiming to shed light on the challenges faced by pharmacy staff and raise awareness of the importance of vigilance throughout the prescription filling process.

Patient-Related Issues:
1. Patient doesn't have their insurance card.
2. Patient has the wrong insurance card.
3. Patient has new insurance but never received a card, lost it, or forgot to bring it.
4. Party dropping off the prescription doesn't know anything about the patient (eg, DOB, address, allergies).
5. Patient lost the prescription on the way to the pharmacy.
6. Prescription needs to be transferred, but the other pharmacy is closed.
7. Prescription needs to be transferred, but don't have any refills.
8. Prescription can't be filled because it was just filled here recently.
9. Prescription can't be filled because it was filled elsewhere recently.
10. Prescription can't be filled because a very similar drug was just filled here or elsewhere.
11. Prescription is fake.
12. Patient doesn't have appropriate identification needed to pick up the prescription.
13. Patient can't pay the co-pay.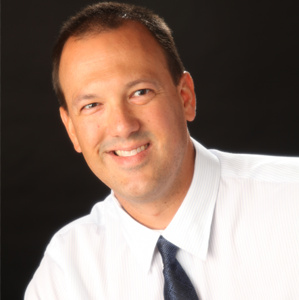 Jason Poquette
Jason Poquette, RPh, is a 1993 graduate of the University of Connecticut School of Pharmacy. For most of his career, he has held retail pharmacy management positions. He also spent 7 years working in health plan formulary analysis and research. He currently works for Pharmacy Healthcare Solutions (PHS) as manager of an outpatient hospital pharmacy, developing programs to improve utilization of the pharmacy and transitional care for patients.