5 Career Tips for New Pharmacy School Graduates
MAY 10, 2016
1. Know yourself.
I can't tell you how many pharmacists find themselves in jobs and careers that are utterly unsuited for their personalities, goals, and priorities. They're miserable and they're a misery to others.

What are your life goals? What are your big priorities? What are the things that really make you happy?

Now, how does your pharmacy career fit into that picture?

If spending time with your kids is very important to you, then a career that has you traveling all the time is probably a bad fit. It might be a good idea to talk to those who you well and get their perspective on your career choices.

The point is that your career isn't everything. You have family, friends, and physical and spiritual needs and interests that all fit together and make you who you are. Don't ignore them.

2. Be intentional about your career.
In other words, take deliberate and calculated steps designed to help you secure the type of job that's the best fit for you.

Right out of school, you might have to settle for whatever job you can find, and that's okay! But, if your goal is to become the Director of Pharmacy for a 500-bed hospital with a staff of 50 pharmacists and other direct reports, you'll never get there by staying at a retail pharmacy. You'll need to make some moves and get your foot in a different door.

The best way to be intentional about your career is to consult pharmacists currently working in the type of position you want. Although there may be many different roads to the same type of position, they often have certain paths in common.

3. Be a top performer.
We all tend to think we're above average, but the reality is that top performers aren't as common as you might think. In my experience, those who work at being top performers tend to have the most career options.

What does it mean to be a top performer? It's not just getting projects done well before deadlines, never arriving late for work, always working while you're on the clock, and not complaining all the time. To be a top performer, you must also have the determination to give every opportunity your very best effort.

Do your best and you'll be well on your way to excellence.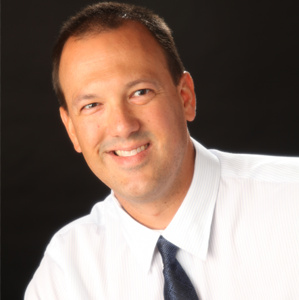 Jason Poquette
Jason Poquette, RPh, is a 1993 graduate of the University of Connecticut School of Pharmacy. For most of his career, he has held retail pharmacy management positions. He also spent 7 years working in health plan formulary analysis and research. He currently works for Pharmacy Healthcare Solutions (PHS) as manager of an outpatient hospital pharmacy, developing programs to improve utilization of the pharmacy and transitional care for patients.