3 Federal Regulatory Changes Affecting Pharmacy
JULY 17, 2016
In recent years, federal agencies have introduced significant regulatory proposals impacting different facets of the pharmaceutical industry, from drug manufacturing, to reimbursement, to disposal.

Here are 3 major proposals handed down from federal agencies that pharmacists should know:

1. CMS Final Rule on Outpatient Drug Reimbursement
The Centers for Medicare and Medicaid Services (CMS) final rule on reimbursement for outpatient drugs represents a dramatic shift in the way Medicaid programs are reimbursed. Like most regulations, this rule comes with pluses and minuses in terms of how it affects pharmacy.

On the plus side, the rule forces states to give more serious consideration to the actual cost of dispensing prescription medications. For those unfamiliar with the figures tabulated on the adjudication screen, prescription drug reimbursement can essentially be broken down into 2 components: the ingredient cost and the dispensing fee.

The CMS final rule makes a slight adjustment to the dispensing fee's nomenclature, clarifying it's a "professional dispensing fee," which signals that the calculations of such fees must incorporate costs associated with a pharmacist's time performing essential professional services. These services include functions like patient coverage determinations, drug utilization review, and counseling.

The rule requires state Medicaid programs to provide justification for the professional dispensing fees they submit in their required state plan amendments, which are due to CMS early next year. In most cases, this necessitates that states either conduct their own cost of dispensing study, or use another state or national study that could reasonably be applied to their state.

This measure is a significant step in the right direction for pharmacists bothered by the seemingly arbitrary dispensing fees that have been used historically. Although previously used dispensing fees were around $3 or less, figures tabulated from recent cost of dispensing studies have been in the $9 to $12 range.

Notably, this rule doesn't herald a new windfall for pharmacies. In actuality, the rule is more of a shift away from percentage-driven margins on ingredient costs. Instead of using forms of estimated acquisition cost, like maximum allowable cost rates, the rule mandates the use of measurements examining "actual" acquisition cost. Such measurements include calculations based on CMS's established Federal Upper Limits (derived from Average Manufacturer Prices), or national and state surveys of actual acquisition cost.

It's reasonable to believe the National Average Drug Acquisition Cost (NADAC) will likely be the reimbursement standard of choice for many states that weren't already operating their own actual acquisition cost surveys.

Generally speaking, these changes are somewhat favorable for pharmacies primarily dispensing low-cost generic medications. However, it's quite a different story for higher-cost brand and specialty products.

The rule does gives states some flexibility in how they address specialty pharmaceuticals, and notably, closed-door and specialty pharmacies are excluded from NADAC calculations. Ultimately, state policymakers will have to find some way to balance potential cost savings on specialty products with the reality that significantly reducing the margin on these products to unreasonable reimbursement levels could result in serious patient access issues.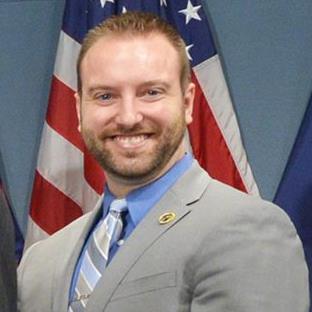 Eric Roath, PharmD
Eric Roath, PharmD, is the Director of Professional Practice for the Michigan Pharmacists Association (MPA). He assists pharmacists and health care stakeholders on matters of pharmacy practice, including practice innovation, third-party payer concerns, and pharmacy law. He is a 2012 Doctorate of Pharmacy graduate from Ferris State University College of Pharmacy. Following graduation, he completed a postgraduate year 1 community pharmacy residency at PGPA Pharmacy and an executive fellowship with the MPA.