4 Tips for Intranasal Medication Administration
MAY 17, 2016
Intranasal medication administration isn't new, but it's been gaining popularity in the emergency department and outpatient arena, particularly for analgesic and sedative medication.

The attractiveness of this administration route isn't just the avoidance of painful intramuscular injections, as it also may have favorable pharmacokinetics (PK) in terms of central nervous system (CNS) penetration.

However, putting theory into practice is often challenging. Here are a few tips to make intranasal administration successful:

1. Don't use it for deep sedation.
Need a fracture reduced or a large laceration repaired in an uncooperative child? Then intranasal administration might not be the best option. Although there's the theory of improved PK into the CNS, administering the required volume into a patient's nose isn't ideal, practically speaking.

Take ketamine, for example. Most evidence suggests using about a 9 mg/kg intranasal dose for procedural sedation.1 In a 20-kg child, even using the 100 mg/kg concentration is about 1.8 mL. Since administration into each nostril shouldn't exceed 1 mL, this dose would require 2 administrations or, if you're feeling lucky, 1 in each nostril at the same time.

A cooperative child can become very uncooperative and make this task challenging. In the event that the administration is successful, the volume might not be rapidly absorbed and thus drip down the child's posterior pharynx, where it likely stings and has a terrible taste, causing the child to vomit and risk aspiration.

Without full absorption, the desired level of deep sedation may be challenging to achieve. While intramuscular administration has its disadvantages, it may be favorable for painful or long procedures.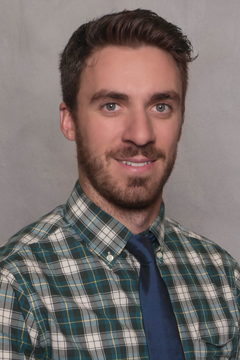 Craig Cocchio, PharmD
Craig Cocchio, PharmD, BCPS, is an Emergency Medicine Clinical Pharmacist at Trinity Mother Frances Hospital in Tyler, Texas. Follow on Twitter @iEMPharmD and on his blog at empharmd.blogspot.com