Should Strep Throat Require Antibiotics?
MARCH 14, 2016
When historical data dominates, controversy is sure to exist. Such is the case for the use of antibiotics in patients with group A streptococcal pharyngitis.
Debate rages on in the realm of emergency medicine, with both sides volleying evidence-based responses.
The most powerful force driving the use of antibiotics for group A streptococcal pharyngitis is the Infectious Diseases Society of America guideline.
1
The expert authors have stated that antimicrobial therapy is indicated in those with symptomatic pharyngitis if the presence of the organism in the throat is confirmed by culture or rapid antigen detection test.
This approach seems logical when an identified pathogen is likely susceptible to available antibiotics. However, the perceived benefit of this treatment in reducing symptomology and the rate of suppurative and nonsuppurative complications remains a source of controversy.
In reducing symptoms, the benefit of antibiotics is reminiscent of oseltamavir for influenza, with a modest reduction seen in duration of symptoms by about 12 to 16 hours.
2
Skeptics have pointed out that this benefit may be attributed to the antipyretics or corticosteroids that were coadministered in many of the clinical studies that supported the data.
Antibiotics may also reduce the rate of suppurative complications such as peritonsilar abscess, acute otitis media, or sinusitis. Depending on the resources cited, the number needed to treat with antibiotics to prevent 1 of those complications can range from 25 to more 200.
2,3
Preventing such complications could reduce the amount of emergency department readmissions and thereby reduce health care costs. Nevertheless, skeptics have pointed out that the risks of complications (eg, anaphylaxis) outweigh the potential benefit.
Lastly, antibiotics may reduce the rate of nonsuppurative complications such as rheumatic fever and poststreptococcal glomerulonephritis.
On the latter topic, experts and skeptics agree that antibiotics confer no benefit. However, the debate heats back up for rheumatic fever.
In developed countries, rheumatic fever occurs in fewer than 1 million cases of group A streptococcal pharyngitis. Proponents of antibiotic use have argued that this low rate has resulted from treating most patients, though skeptics have pointed out that the rate declined prior to the availability of penicillin in the United States.
Each side has valid, evidence-based points, but the decision to treat group A streptococcal pharyngitis with antibiotics should be left up to the physician and the patient. When debate arises, however, it is hard to act against an expert panel that recommended antibiotics as appropriate treatment and produced a guideline to reflect that stance.
References
Bisno AL, Gerber MA, Gwaltney JM, Kaplan EL, Schwartz RH. Practice guidelines for the diagnosis and management of group A streptococcal pharyngitis. Clin Infect Dis. 2002 Jul 15;35(2):113-125.
Del Mar CB, Glasziou PP, Spinks AB. Antibiotics for sore throat. Cochrane Database Syst Rev. 2004;(2):CD000023.
Hayward G, et al. Corticosteroids as standalone or add-on treatment for sore throat. Cochrane Database Syst Rev. 2012 Oct 17;10:CD008268. doi: 10.1002/14651858.CD008268.pub2.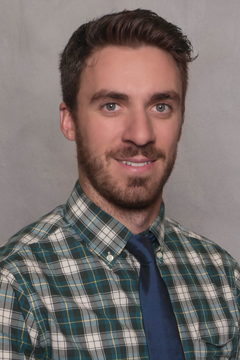 Craig Cocchio, PharmD
Craig Cocchio, PharmD, BCPS, is an Emergency Medicine Clinical Pharmacist at Trinity Mother Frances Hospital in Tyler, Texas. Follow on Twitter @iEMPharmD and on his blog at empharmd.blogspot.com