5 Things Happening in Pharmacy Right Now
NOVEMBER 06, 2016
1. Valeant under federal scrutiny
1
Valeant has been making lots of headlines lately, and, unfortunately, they haven't been good ones. US prosecutors have been building an accounting fraud case against Valeant for the past year and charges are expected to be delivered within the next few weeks. Valeant's former CEO, J. Michael Pearson, and CFO, Howard Schiller, have been under scrutiny and could face prosecution along with the executives from Philidor.
Authorities are looking into the relationship of Valeant and Philidor, a specialty pharmacy company that Valeant secretly controlled. Their clandestine partnership came to light last October when Valeant was accused of leveraging the pharmacy for channel stuffing—a practice in which a company sends more inventory than could be sold to retailers along its distribution channel. The company then falsely inflates their sales and revenue this way because they haven't actually sold any of their product yet. Allegedly, Valeant falsely recorded $58 million in revenue over a period of time. Earlier this year, US Senate investigators discovered that Valeant offered Philidor executives tens of millions of dollars in incentives to sell its products at a time when their relationship was still a secret. These 2 companies have had a suspicious history together for quite some time: in 2013, Philidor used tactics to increase insurance reimbursements for Valeant medicines by changing codes on doctors' prescriptions and submitting claims with other pharmacies' identification numbers.
As if this wasn't enough, prosecutors in Boston are focusing on Valeant's payments to charities that helped patients afford copays for the company's expensive drugs, and prosecutors in Philadelphia are looking into Valeant's billing of government health care programs.
2. Pfizer's bococizumab is a no-go
2
Not too long ago, PCSK9 inhibitors were the hot buzz, lauded for their infrequent dosing with high efficacy in reducing cholesterol, all-cause mortality, and cardiac events. Pfizer hoped its PCSK9 inhibitor candidate, bococizumab would dominate the market against Amgen's evolocumab and Aventis/Regeneron's alirocumab. However, Pfizer announced that it would stop global development and its cardiovascular outcome trials (SPIRE-1, SPIRE-2) for bococizumab earlier this week. It failed to demonstrate long-term effective and durable cholesterol lowering and showed a higher level of immunogenicity and rate of injection-site reactions compared to the other PCSK9 inhibitors.
3. Ribociclib shows promising data as first-line treatment of HR+/HER2- advanced breast cancer
3
Earlier this week, the FDA approved Novartis' new drug application (NDA) and granted priority review for its candidate CDK4/6 inhibitor, LEE011 (ribociclib) as a first-line treatment of postmenopausal women with HR+/HER2- advanced or metastatic breast cancer in combination with letrozole. Novartis is hoping to compete with Pfizer's Ibrance (palbociclib), which is also a CDK4/6 inhibitor used for the treatment of ER+/HER2- breast cancer.
This comes after its phase 3 clinical trial (MONALEESA-2) results were presented at the ESMO 2016 Congress and published in the
New England Journal of Medicine
last month. The trial showed that ribociclib plus letrozole decreases the risk of progression or death by 44% over letrozole alone across all patient subgroups. However, there are some toxicity issues that come into play, such as drug-induced liver damage and mild cardiac arrhythmias, in which the FDA may issue a black box warning after approval.
4. Will solithromycin be the new drug of choice for community-acquired pneumonia (CAP)?
5,6
Cempra's solithromycin appeared to be a promising medication for the treatment of CAP. It demonstrated excellent activity against broad-spectrum gram-positive respiratory bacteria including macrolide-resistant strains and even activity against fastidious gram-negative bacteria.
However, the FDA posted a
review
last week that raised safety concerns over the potential increase of liver enzymes. In clinical trials, the enzyme elevations appeared to be transitory, and patients didn't develop clinical symptoms of liver problems or acute liver damage. There should be an issue of concern because this medication was derived from Sanofi's Ketek (telithromycin), which was approved in 2004 and withdrawn shortly after due to fatal liver problems.
The FDA's advisory panel will determine if the benefits outweigh the potential risks of liver toxicity and determine the approval of solithromycin within the next few days. If approved, solithromycin will be the first oral and IV antibiotic for CAP since Avelox (moxifloxacin) in 1999.
5. Get ready to see more drug ads on Facebook and social media!
6
Last year, the pharmaceutical industry spent $5.2 billion on drug ads, and Facebook wants a piece of that. Companies like Bayer have already started to market on Facebook with a video ad promoting Betaseron (interferon beta-1b), auto-injector medication for multiple sclerosis. Facebook has multiple features that make advertising on their site enticing, such as the ability to target specific demographics, interest groups, and its 1.7 billion monthly users. Facebook has also given companies the ability to turn off "Comments" on the pages they use to market the medication. This feature might not sit too well if companies do decide to use it. Lastly, a helpful feature will allow users who see the ad to call a nurse hotline with just 1 click. The number of social media users grows every single day, so it seems like a smart move for pharmaceutical companies to start advertising in these outlets.
References
Berthelsen C, Farrell G, Weinberg N, Koons C. Valeant Ex-CEO, Ex-CFO Are a Focus of U.S. Criminal Probe. Bloomberg website. bloomberg.com/news/articles/2016-10-31/valeant-ex-ceo-ex-cfo-said-to-be-a-focus-of-u-s-criminal-probe. Accessed November 4, 2006.
Danehy S, Crowe R. Pfizer discontinues global development of bococizumab, its investigational PCSK9 inhibitor. pfizer.com/news/press-release/press-releasedetail/pfizer_discontinues_ global_development_of_bococizumab_its_investigational_pcsk9_inhibitor. Pfizer website. Accessed November 4, 2016.
Althoff, E. Novartis LEE011 (ribociclib) granted FDA priority review for first-line treatment of HR+/HER2- advanced breast cancer. novartis.com/news/media-releases/novartis-lee011-ribociclib-granted-fda-priority-review-first-line-treatment. Accessed November 4, 2016.
Clarke T. FDA highlights liver safety issues in Cempra drug review. reuters.com/article/us-cempra-antibiotic-fda-idUSKBN12X1HW. Reuters website. Accessed November 4, 2016.
FDA Briefing Document: solithromycin oral capsule and injection: meeting of the Antimicrobial Drugs Advisory Committee (AMDAC). FDA website. www.fda.gov/downloads/AdvisoryCommittees/ CommitteesMeetingMaterials/Drugs/Anti-InfectiveDrugsAdvisoryCommittee/UCM527690.pdf. Accessed November 4, 2016.
Robbins R. Get ready for more drug ads: Facebook is making a bid for pharma dollars. Stat website. statnews.com/2016/11/01/facebook-pharma-drug-ads. Accessed November 4, 2016.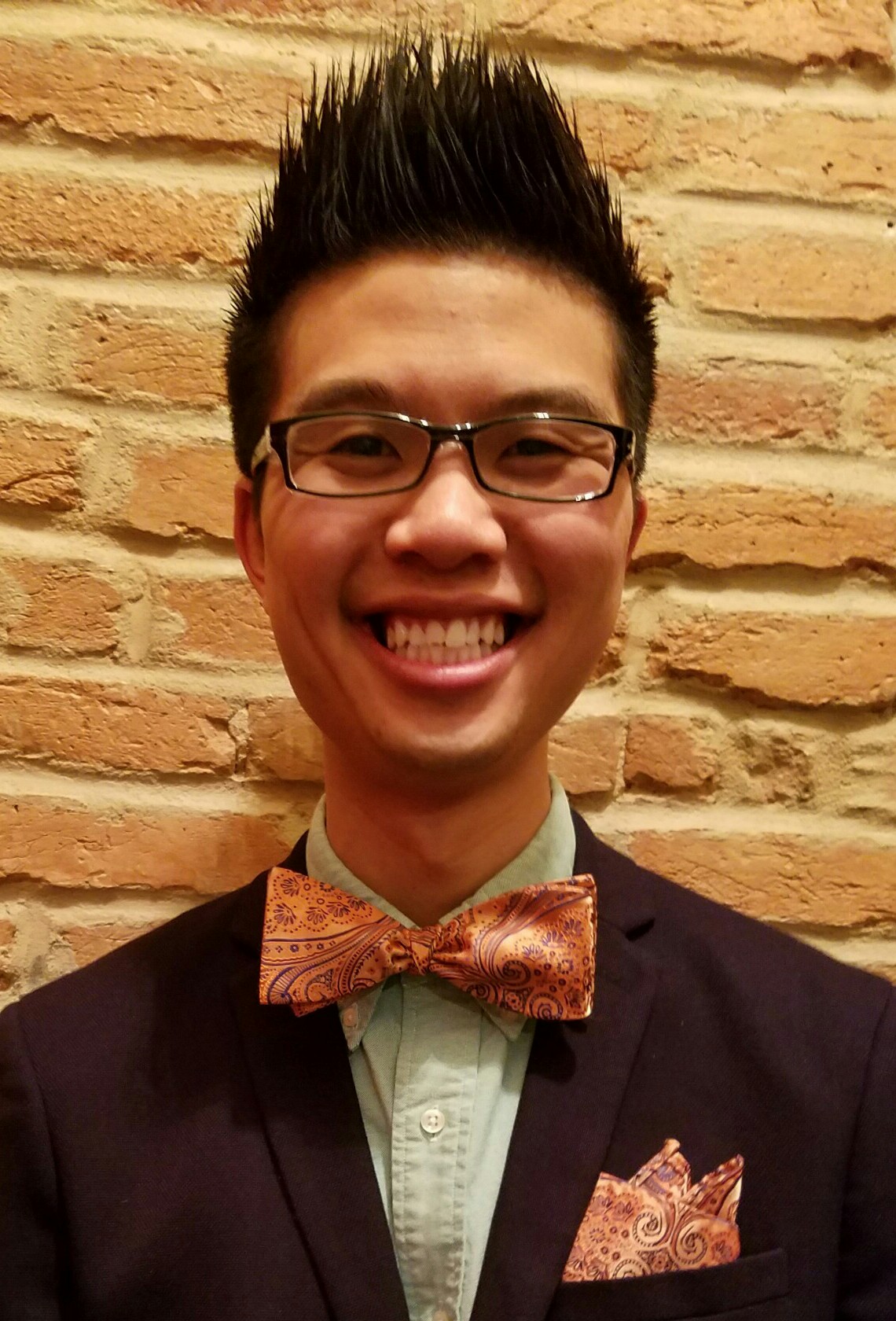 Charles Ng, PharmD-MBA Candidate 2017
Charles Ng is currently pursuing a Doctor of Pharmacy degree at the University of Maryland School of Pharmacy and a MBA at the University of Baltimore. He received a Bachelor of Science degree at the University of Maryland, College Park. Connect with me at https://www.linkedin.com/in/charlesng58/