How to Manage Acne Vulgaris
SEPTEMBER 08, 2016
Approximately 50 million individuals have reported symptoms of acne vulgaris, a chronic inflammation of the skin consisting of whiteheads, blackheads, papules, pustules, or nodules. Eighty-five percent of teenagers report having acne, and 12% of adults can continue to have it. Factors causing acne include follicular hyperkeratinization, microbial colonization, sebum production, and inflammatory mechanisms.

The most common bacteria that causes acne is Propionibacterium (P) acnes, a gram-positive anaerobic rod. Most acne isn't tested for microbes unless conventional treatments are resistant. Androgen levels can also play a role in acne pathogenesis, but most patients have normal hormone levels, so androgen levels play more of a role in treatment rather than diagnosis.

Dietary Considerations
Limited evidence suggests personal diet affects acne severity. Some data suggest patients with high sugar-based diets are more prone to experiencing acne. Studies showed patients with a low glycemic index had less acne as well as a lower BMI, decreased free androgen, and improved insulin sensitivity. Some study results have also shown dairy to increase acne, especially skim milk. Women who report drinking 2 or more glasses of milk per day have an increased risk of acne upwards of 44%.

Topical Treatment
First-line therapy is chosen based on the site and extent. Benzoyl peroxide kills P. acnes and mildly comedolytic ointments prevent the formation of comedones and blemishes. Once the patient begins using benzoyl peroxide, he or she can expect to see results in 5 days and should use lower-strength and water-based formulations if the skin is sensitive.

Topical antibiotics available in combination with benzoyl peroxide include clindamycin (preferred) and erythromycin. Azelaic acid and salicylic acid are sometimes used for their comedolytic effects, but azelaic acid can cause lightening of the skin and should be used cautiously with darker skin tones.

Topical retinoids include tretinoin, adapalene, and tazarotene; being both anti-inflammatory and comedolytic, these are the most effective topical treatments.

Retinoids' adverse effects (AE) include dryness, peeling, erythema, and irritation. If patients have any of these symptoms, they should be advised to decrease the frequency of use. Tretinoin isn't photo-stable; it must be applied at bedtime and shouldn't be used with benzoyl peroxide because it can become inactivated. Tazarotene is category X, so all women of childbearing age should be counseled carefully when receiving the prescription. Adapalene 1% gel is approved for patients as young as 9 years, and tretinoin 0.05% micronized is approved for patients 10 years and older. All other retinoid products are approved for patients 12 years or older, limiting their use in early-onset acne.

Antibiotic Treatment
Systemic antibiotics are indicated for moderate to severe acne and should be used in combination with topical retinoids. However, monotherapy of systemic antibiotics isn't a mainstay therapy because of the resistance developing against antibiotics and the reported correlation between systemic antibiotics and the development of inflammatory bowel disease, pharyngitis, and Clostridium difficile infections. Patients who have started systemic antibiotics should be reevaluated every 3 to 6 months and have their use discontinued as early as possible.

Tetracyclines, a first-line therapy, include doxycycline and minocycline and work by binding to the 30S subunit of the bacterial ribosome; they also have anti-inflammatory effects. Pharmacists can make sure they're being dosed correctly. Doxycycline is most effective at 1.7 to 2.4 mg/kg and can be dosed once- or twice-daily. It's important to counsel patients that gastrointestinal (GI) upset, photosensitivity, and dizziness are possible AEs.

Erythromycin and azithromycin are second-line therapies called macrolides. Azithromycin is dosed 3 times per week to 4 times per month to treat acne. Macrolides can cause GI upset and, in severe cases, cardiac conduction abnormalities and even hepatotoxicity.

Bactrim can be effective in treating acne by blocking synthesis of folic acid of the bacteria. However, it's rarely used because other agents have been proven more effective. Patients should be counseled on GI upset, photosensitivity, and skin AEs including itching, peeling, and development of a rash indicating an allergic reaction. Furthermore, bactrim isn't favored for long-term use due to the rare but potential development of neutropenia, agranulocytosis, anemia, and thrombocytopenia.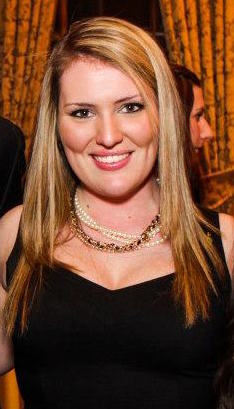 Brittany Myers-O'Shea, PharmD
Brittany Myers-O'Shea, PharmD, is a Pharmacy Manager of a high volume store for a large retail chain in the Northeast. She graduated from MCPHS University Boston in 2015. Her professional interests include pharmacy legislation, compounding, optimizing patient safety outcomes, and promoting vaccination awareness and education.