The Dirt on DIR Fees
JULY 25, 2016
You may have heard about direct and indirect remuneration (DIR) fees looming over the heads of independent community pharmacy owners. To understand their intent and how to stay one step ahead in the "pay-to-play" game, I asked managed care clinical pharmacy benefits manager (PBM) and pharmacist Lisa Dofka for the what, why, and how of DIR fees.

Here's what you need to know about DIR fees and quality measures:

What Are DIR Fees?
The Centers for Medicare and Medicaid Services (CMS) created DIR fees as a way to track the annual amount of drug manufacturer rebates and other price adjustments applied to prescription drug plans impacting the total cost of Medicare Part D medications. The savings from rebates received by the PBM are passed on to the payer, which in this case is CMS.

DIR fees morphed from the original definition of DIR to a myriad of meanings, including the cost a pharmacy pays to participate in a PBM/plan's network, the adjustment of the maximum allowable cost (MAC) and the contracted rate the plan reimburses the pharmacy for a medication, and the reimbursement or fee to a pharmacy for meeting or failing to meet certain quality measures.

It appears the original intention of DIR fees was to pass rebate savings from a PBM to Medicare; however, DIR fees are also fees a pharmacy pays a PBM for a network application or for filling a prescription. Although these fees have a place, the terms of DIR fees between pharmacies and PBMs are often cloaked in vague references. It can be difficult for the pharmacy to know how much the PBM/plan will reimburse the pharmacy for a prescription when the pharmacy enters into a contract, when the claim is processed, and when the contract ends.

Can I Opt Out?
A pharmacy could opt out of a preferred network, but this would increase co-pays for patients and limit the customer base. If the pharmacy opts into the PBM's preferred network, it might have more foot traffic and fill more prescriptions, but also fill those prescriptions at only slightly above medication acquisition cost.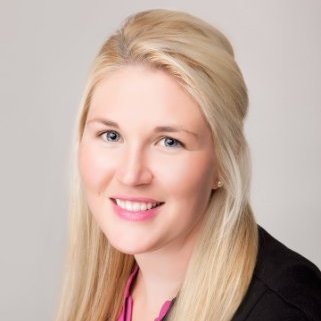 Blair Thielemier, PharmD
Blair Green Thielemier, PharmD is an independent consultant pharmacist living in Arkansas with her husband and daughter. Her latest project is the first-ever virtual pharmacy conference, the Elevate Pharmacy Virtual Summit. She is also the founder of Pharmapreneur Academy, an online e-Course and Community where she guides pharmacist-entrepreneurs through the process and barriers of building a pharmacy consulting business. She is the author of How to Build a Pharmacy Consulting Business, a contributing author for Pharmacy Times and guest host on the Pharmacy Podcast. More information about Dr. Thielemier can be found on her website.