Rx to De-Stress: 5 Tips for Managing Stress in the Pharmacy
SEPTEMBER 08, 2016
What's the one thing every pharmacist in America has in common? The answer is stress!
Each of us strives to be the best version of ourselves: to do our best at work, to be the best individual to others, and to lead the lives we want to live. But, throw in a flat tire, expedited deadline, call-off from work, or unexpected bill, and you can feel your neck tensing up.
Stress is a normal part of everyday life. Some days, there's more than we're used to, while other days, we're on the beach with a mojito. Achieving our goals amid stress is simple: deal with it. Don't ignore it by seeking distractions, but actually manage the stress you experience.
Here are 5 tips to help manage this necessary nag to keep you at your best:
1. Invest in yourself.
If you don't take care of yourself, how can you expect to be capable of caring for others? Most individuals put their family, patients, and friends above themselves, but they take it a bit too far. Before long, they're so burnt out they're unable to perform basic tasks to help those they love.
Of course, there are sacrifices to make, but don't lose sight of your own basic needs for too long. Ensuring you're equipped to be at your best will
allow
you to be your best for those you care about the most.
2. If you can't be on time, be early.
I want you to envision 2 different scenarios:
Scenario 1: Your commute to work is exactly 30 minutes, on average. You leave 45 minutes before you need to be there, just in case you hit traffic, there's a wreck, you need to get gas, or you decide to grab lunch on the way.
Scenario 2: Your commute to work is exactly 30 minutes, on average. You leave 28 minutes before you need to be there, figuring you can ride in the fast lane and swiftly pull in just as the clock turns to :00 for when your shift starts. That was the plan—except you hit every red light, there are tractor-trailers in both lanes going under the speed limit, your gas gauge flashes "empty" midway there, annnnnnd you don't quite make it on time as planned.
How do you think your shift at work will start off in Scenario 2? Starting with a "pre-stressed" state of mind will actually make you
over
stress anything that comes up as the day unwinds, fueling the raging inferno of stress you walked in the door pre-lit with gasoline.
Bottom line: Don't be the cause of your own stress! Do yourself a favor and expect the unexpected: give yourself some extra time to make it to work, a meeting, or any timed event.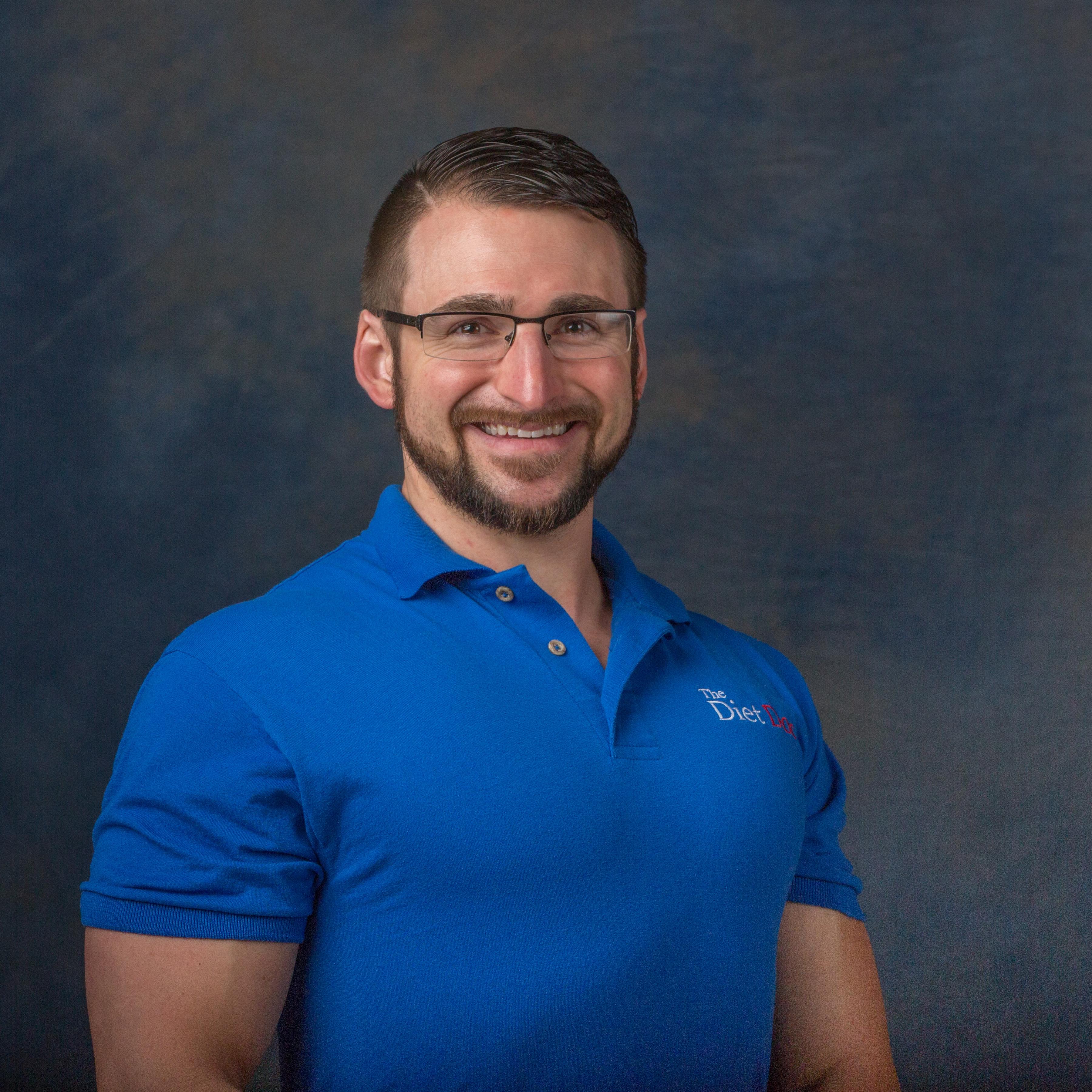 Adam Martin, PharmD, ACSM-CPT
Dr. Martin is a licensed pharmacist, having earned his doctorate of pharmacy degree from the University of Pittsburgh School of Pharmacy in 2012. He is the founder of TheFitPharmacist movement, which strives to empower pharmacists and pharmacy students to thrive in their careers by overcoming stress and unhealthy habits using science-based principles and unmatched support. His passion for helping those in pharmacy led to TheFitPharmacist Podcast on the PharmacyPodcast network, where he provides practical tips for staying healthy while working at the pharmacy, along with interviewing professionals in the top of their respective fields to bring their knowledge right to your earbuds. He merges his passion of pharmacy with the experts in nutrition through being the owner and nutrition consultant at The Diet Doc Pittsburgh North, with the company having over 25 years of success. Learn more and join TheFitPharmacist movement at www.thefitpharmacist.com.