Pharmacy and Nutrition: How to Stay Healthy at Work
AUGUST 19, 2016
On your day off work, you hit the gym without a rush, you have all your meals laid out for the day, and you've even penciled in some relaxation time. Yet, just when your routine begins falling into place, a new variable arises: Manic Monday at the pharmacy.
You're probably wondering, "How can I eat healthy with the crazy hours I work? I don't even know what a lunch break is!" Luckily for you, I've pondered these enigmas before. I've spent 14-hour shifts on my feet with no breaks and no pharmacist overlap on top of a one-way commute time of 1 hour. Did I mention I'm on my feet all day?
I know it sounds crazy, but I've kept this schedule for years
and
maintained a healthy lifestyle.
My first day on the job didn't look like present day food-wise, but along the way, I've picked up some neat tricks to stay on track with my nutrition plan while still enjoying the food (though barely having time to do so).
Should you find yourself in a similar conundrum of maintaining your goals at ClubPharmacy, here's my advice:
1. Plan Ahead
"Failing to plan is planning to fail." If you're working a full-time job, raising a family, or everything in between, things come up unexpectedly. I think they call it "life."
Waiting to map out your meals once you've clocked in and started your day only adds stress to your life. Try this instead:
Prepare your meals the night before.
Plan your meals for the entire week on Sunday.
Allow wiggle room for eating out or social gatherings.
2. Have a Backup Plan
Countless times, I've driven all the way to work, parked my car, and realized my shaker bottle was at home, or I forgot to pack my protein for the day. Here are a few backup plans:
Keep some extra daily staples that won't spoil at work or, if you work at multiple locations, in your car.
Invest in some extra supplies, like food scale, utensils, shaker cup. Buy some duplicates and leave them in the break room or your car.
Roll with the punches. if you're planning to eat a big salad and you're short on time, give yourself options for something simpler, like a tuna sandwich.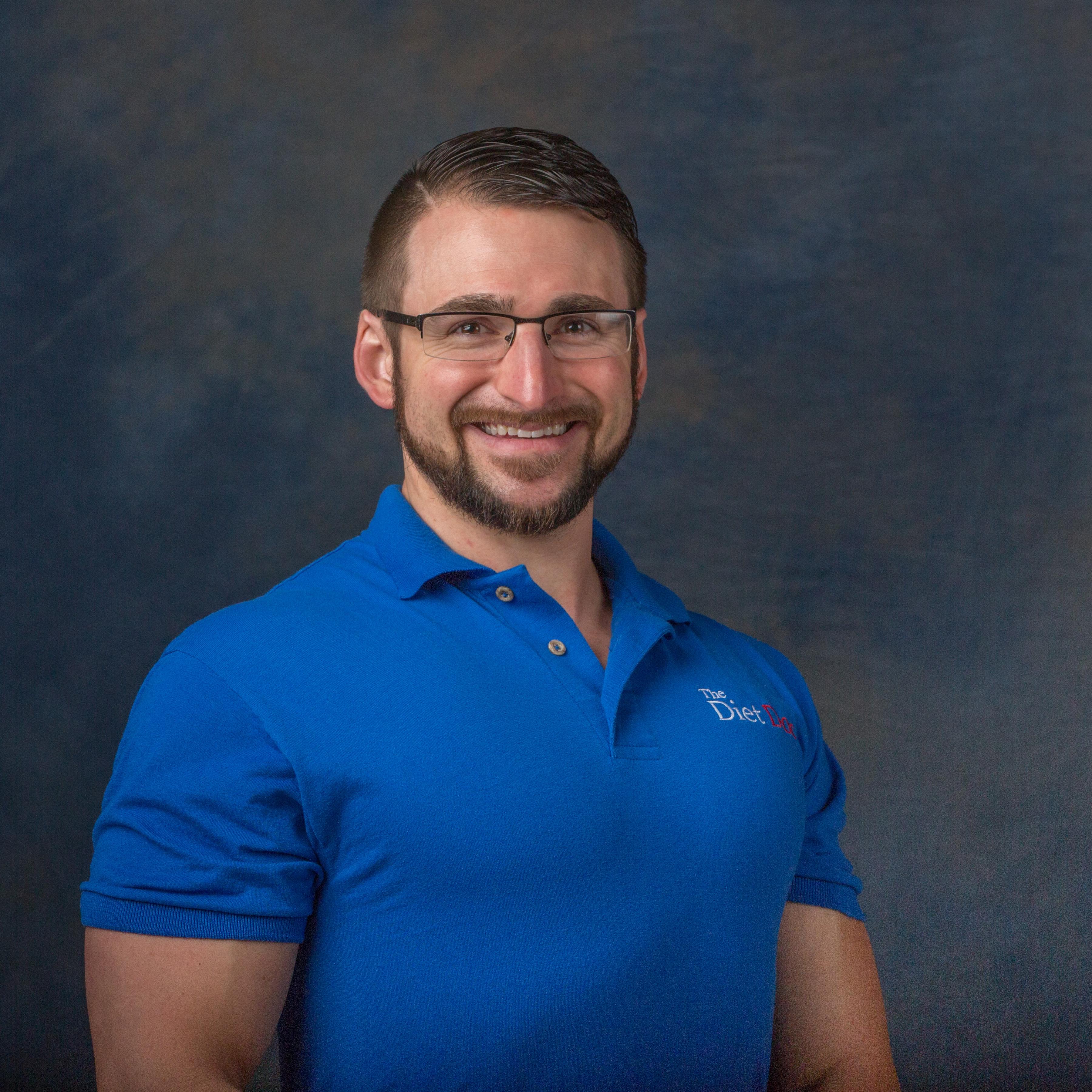 Adam Martin, PharmD, ACSM-CPT
Dr. Martin is a licensed pharmacist, having earned his doctorate of pharmacy degree from the University of Pittsburgh School of Pharmacy in 2012. He is the founder of TheFitPharmacist movement, which strives to empower pharmacists and pharmacy students to thrive in their careers by overcoming stress and unhealthy habits using science-based principles and unmatched support. His passion for helping those in pharmacy led to TheFitPharmacist Podcast on the PharmacyPodcast network, where he provides practical tips for staying healthy while working at the pharmacy, along with interviewing professionals in the top of their respective fields to bring their knowledge right to your earbuds. He merges his passion of pharmacy with the experts in nutrition through being the owner and nutrition consultant at The Diet Doc Pittsburgh North, with the company having over 25 years of success. Learn more and join TheFitPharmacist movement at www.thefitpharmacist.com.