Naloxone for Opioid Overdose: What Pharmacists Should Know
JUNE 28, 2016
Opioid overdose is a leading cause of accidental death in the United States, and the number of drug overdose deaths has been steadily increasing for more than a decade.
In response, the FDA in April 2014 approved naloxone auto-injector (
Evzio
), the first opioid overdose antidote specifically designed to be administered by family members or caregivers. Then, in November 2015, the FDA approved the first naloxone nasal spray (
Narcan
).
This article highlights several key therapeutics areas with Evzio and Narcan that every pharmacist should know.
History
Naloxone has been used for more than 40 years to reverse respiratory depression during opioid-related emergencies. Prior to the approval of Evzio and Narcan, the medication had to be administered as an intravenous (IV) injection.
This was problematic for several reasons. First, peripheral venous access may be difficult to obtain in IV drug abusers, making the medication difficult to administer. Second, exposure to their blood could mean exposure to a blood-borne disease like hepatitis or HIV.
Notably, intranasal naloxone using a mucosal atomizer device has been available off-label for about 15 years.
Indications
Evzio and Narcan are opioid antagonists indicated for the emergency treatment of known or suspected opioid overdose, as manifested by respiratory or central nervous system (CNS) depression. Both products are indicated for use in adults or children, but neither product should be used as a substitute for emergency medical care.
Mechanism of Action
Naloxone hydrochloride is an opioid antagonist that antagonizes opioid effects by competing for the same receptor sites. Naloxone is believed to act as a competitive antagonist at mc, κ, and σ opiate receptors in the CNS, with the highest affinity for the μ receptor.
Naloxone reverses the effects of opioids, including respiratory depression, sedation, and hypotension. It can also reverse the psychotomimetic and dysphoric effects of agonist-antagonists like pentazocine.
Formulation
Evzio is available as a handheld, single-use auto-injector that is prefilled to quickly deliver a single 0.4-mg dose of naloxone. Each carton of Evzio contains a pair of 0.4-mg auto-injectors and a single needle-free Evzio Trainer to practice using the device. Every device is equipped with visual and voice instructions for guidance to inject the medication.
Narcan is available as a needle-free, ready-to-use nasal spray to deliver a single 4-mg dose of naloxone. One carton contains 2 blister packages, each with a single nasal spray that can't be reused.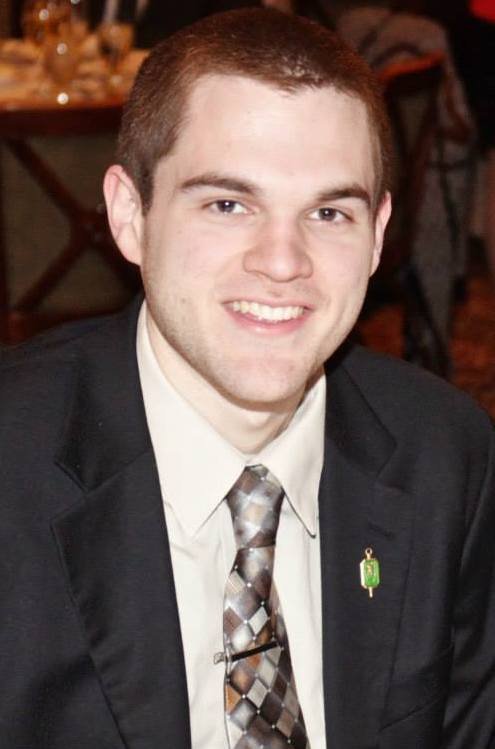 Timothy O'Shea, PharmD
Timothy O'Shea, PharmD, is a Clinical Pharmacist working at a large health insurance plan on the east coast. Additionally he works per diem at a retail pharmacy chain. He graduated from MCPHS University - Boston in 2015 and subsequently completed a PGY-1 Managed Care Pharmacy Residency. His professional interests include pharmacy legislation and managed care pharmacy. He can be followed on Twitter at @toshea125.