Overcoming Common Barriers to Effective Patient Counseling
JULY 22, 2016
Pharmacists have taken on the responsibility of effectively educating patients about their medications. This process serves 2 functions: it makes patients more likely to achieve positive outcomes through their drug therapy, and it helps avoid medication misadventures.
In order to be effective medication counselors, pharmacists first need to identify the
barriers to effective medication counseling
. We need to go beyond the minimum legal requirements of simply offering to counsel a patient.
First, we need to educate patients about why they need medication counseling. Let them know taking the initiative to understand their medication will help them achieve a better therapeutic outcome. Then, we need to go the extra mile and help patients understand all of the important aspects about their medications.
We're currently required to counsel every patient with a new prescription and any time the dosage or directions change. All we need to do is offer this consultation; patients have the right to decline it at any time.
I'm not going to list off all the items to cover in a complete counseling session. Rather, my goal is to help you overcome the following barriers to effective patient counseling.
Face-to-Face Contact
Far too often, a patient may pick up a prescription and decline counseling before the pharmacist ever gets to see the patient. Or worse, the patient receives the prescription in the mail and avoids visiting the pharmacy altogether.
Here's a common situation. A physician takes 60 seconds to let a patient know how to take a prescribed medication. The patient visits the pharmacy and sees 7 individuals in line waiting for their prescriptions. After spending 15 minutes in line, the patient gets to the counter and picks up the prescription. The patient then looks over and sees there's another line to speak with the pharmacist, prompting the patient to decline the counseling session.
Many things could go wrong in this situation. What about drug interactions with medications from other physicians? Should the medication be taken with food? How can the patient know if the medication is working? Which adverse reactions should be expected, and which of them should the prescriber be told about? What does the patient do when a dose is missed?
This is a difficult situation for the pharmacist. Fortunately, I work in a setting that always have 2 pharmacists on duty, so we can counsel patients in a timely fashion. When I'm checking or filling a prescription, and I want to make sure the patient gets counseled, I'll write a note on the receipt so the technician knows the patient shouldn't decline the counseling session.
I also make a point to acknowledge every patient who walks into our store. Just eye contact or a simple hello is a great step toward building relationships with patients because it shows them you're available.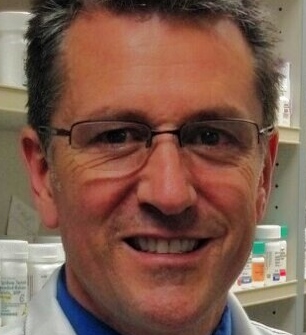 Steve Leuck, PharmD
Steve Leuck, PharmD, has been practicing both hospital and community pharmacy for over 30 years. He founded AudibleRx, in 2011, which provides Consumer Medication Information which is both Useful and Accessible. Content designed to meet health literacy guidelines. Format designed to "read along" with the audio presentation in a simple to use web application. More information at AudibleRx.org.