3 Ways to Build Strong Prescription Referral Bases
MARCH 08, 2016
With a current population of more than 260,000 residents, my sleepy northern California county boasts 7 independent pharmacies and no less than 23 chain or big-box stores.

We know that patients have mostly unrestricted free will to choose the pharmacy that they would like to frequent for their prescriptions and medication advice. What we may forget is that medical and nursing staff, social workers, hospital case managers, and discharge planners can have significant influence over the choice any particular patient makes when fulfilling that free will.

We employ fantastic efforts to refine our pharmacy workflow while developing and implementing cutting-edge services. Our employees are certified with the latest clinical programs, and our pharmacy software and point-of-service systems are second to none. These are the fundamental steps we need to take just to stay in business.

More importantly, however, how do we endear ourselves to medical and nursing staff members in our community so that our pharmacy is the first to come to mind when they're discharging a patient or writing prescription medication orders for a new diagnosis? Here are 3 ways to build these lasting prescription referral bases.

1. Learn to recognize when a prescription is a hospital discharge order.
In the past, this was obvious, but nowadays, most hospital discharge orders come through some e-prescribing system, so it takes a little more effort to discern the origin of the order.

Hospitals don't want to readmit patients simply because they couldn't pick up their prescriptions. From years of experience, we all know that patients are quite often discharged from the hospital with an order for a medication that may be difficult to fill in the community. Alert your technicians and pharmacy staff to this issue and be proactive as soon as a discharge order is identified.

If there is a difficulty, don't just simply call the hospital and state that a prior authorization is necessary. Take the time to find a solution for the patient, then call back to the hospital and ask to speak with a representative from the discharge planning team. These folks understand the importance of decreasing readmissions and will work with you to implement a solution to the situation.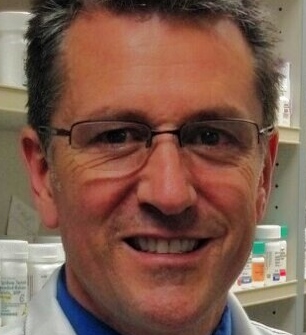 Steve Leuck, PharmD
Steve Leuck, PharmD, has been practicing both hospital and community pharmacy for over 30 years. He founded AudibleRx, in 2011, which provides Consumer Medication Information which is both Useful and Accessible. Content designed to meet health literacy guidelines. Format designed to "read along" with the audio presentation in a simple to use web application. More information at AudibleRx.org.