Common Antibiotic Combination Causes Sudden Death
JANUARY 06, 2015
Now and again, a study comes along that changes how health care professionals think about prescribing. Recently, research released by the British Medical Journal implicated trimethoprim/sulfamethoxazole as a cause for increased risk of sudden death in specific populations.

This particular study gathered data for more than 17 years, from 1994 through 2012, and included patients aged 66 years or older who were being treated with either an angiotensin-converting enzyme (ACE) inhibitor or angiotensin receptor blocker (ARB) and then suddenly died within 7 or 14 days of starting treatment as an outpatient with an oral antibiotic.

Of the more than 1.5 million patients included in the study, nearly 40,000 died suddenly after beginning oral antibiotic treatment. The results showed that, in this specific patient population, 3 of every 1000 individuals taking either ACE inhibitors or ARBs who then begin treatment with trimethoprim/sulfamethoxazole will die suddenly within 7 to 14 days.

Those results are significant when compared with the control cohort, which recorded only 1 sudden death per 1000 patients.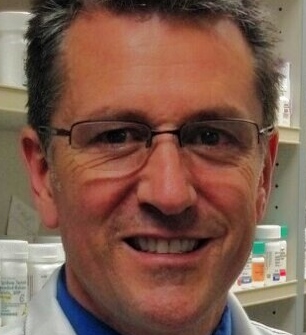 Steve Leuck, PharmD
Steve Leuck, PharmD, has been practicing both hospital and community pharmacy for over 30 years. He founded AudibleRx, in 2011, which provides Consumer Medication Information which is both Useful and Accessible. Content designed to meet health literacy guidelines. Format designed to "read along" with the audio presentation in a simple to use web application. More information at AudibleRx.org.