Updated Therapeutic Approach to Community and Nosocomial Pneumonia
SEPTEMBER 02, 2016
Treatment
CAP has traditionally been treated with a 7- to 14-day length of therapy. The 2007 CAP IDSA guidelines recommend a minimum of 5 days of therapy with patients being afebrile for 48 to 72 hours and no more than 1 sign of clinical instability.3 Recent evidence suggests shorter courses of therapy (5-7 days) could be as effective as traditional therapy with reduced costs, risk of adverse reactions, and antibiotic resistance.5

One study reported a 5-day course of ceftriaxone was as effective as a 10-day course of therapy in adult patients.5,6 Another studied the efficacy of a 7- and 10-day course of antibiotics for inpatients with moderate to severe CAP, in which 52 patients were treated with 2 days of IV cefuroxime and then randomly assigned either 8 days or 5 days of oral cefuroxime axetil. Clinical cure rates were similar, and there was reported recurrence at follow up.5,7 Lastly, a new study evaluated 10 days versus 5 days of treatment in CAP non-ICU patients. In the primary outcome, rates of clinical success at days 10 and 30 were comparable, supporting a 5-day treatment length.8 Azithromycin is an excellent medication choice for short-courses of therapy because the minimum inhibitory concentration (MIC) has been shown to remain in the tissue of the pathogen for up to 4 days after the administration of a single dose.5

The role of steroids to treat pneumonia has evolved over the past 5 years to mediate the body's inflammatory response and restore the low cortisol levels to compensate for corticosteroid insufficiency caused by illness. Currently, no data supports steroid use as the standard of care in pneumonia. Studies have proven the addition of steroids provides no improvement on mortality in pneumonia and increases the risk of adverse events like hyperglycemia, gastrointestinal bleeding, and possibly superinfection.9 No data exist on the use of steroids in the treatment of HAP outside the setting of septic shock.

Empiric treatment of HAP has slightly changed with the new guideline update. If patients aren't at a high risk for mortality, treatment includes 1 antipseudomonal beta-lactam (piperacillin-tazobactam, cefepime, ceftazidime, imipenem, or meropenem), or levofloxacin with vancomycin, or linezolid if the patient is at risk for MRSA. Aztreonam may be substituted for antipseudomonal coverage in patients with severe beta-lactam allergies. If patients are considered at high mortality risk (defined as ventilatory support due to HAP or septic shock2) or have received IV antibiotics within the past 90 days, 2 antipseudomonal agents from different classes should be administered, plus MRSA coverage.

Previously, 2 antipseudomonal agents were often used in HAP despite mortality risk. VAP patients should be prescribed 2 antipseudomonal agents if an MDR risk is present, or >10% of the isolates are resistant to the monotherapy agent chosen. MDR risk factors for VAP include prior IV antibiotic use within 90 days, septic shock at time of VAP, ARDS preceding VAP, and 5 or more days of hospitalization before the occurrence of VAP. The ideal length of therapy for HAP/VAP is 7 days with deescalation upon microbiology results.2 Longer durations of therapy are appropriate based on patient progress and clinician opinion.

Conclusion
Pneumonia has the ability to impact a variety of patients. CAP, HAP, and VAP call for individualized treatment based on guideline recommendations, pharmacist and physician experience, and local pathogen trends. It's important to treat the infection without causing antimicrobial resistance. Limiting duration of therapy, considering biomarkers like procalcitonin, and deescalating therapy based on microbial results along with clinical stability are important steps to ensure decreased resistance.

Lastly, risk factors for MDR organisms should be evaluated for each patient to allow for appropriate therapy that isn't excessively broad. As the prevalence of pneumonia affects a variety of patient populations, it's imperative for health care professionals to stay current on changing guidelines.

References
1. Dipiro JT, et al. Pharmacotherapy: a physiological approach. 9th ed. New York, NY: McGraw–Hill; 2014. Chapter 85.
2. Kalil A, et al. Management of adults with hospital-acquired and ventilator-associated pneumonia: 2016 clinical practice guidelines by the Infectious Diseases Society of America and the American Thoracic Society. Clin Infect Dis. 2016;63(5):e61-e111.
3. Mandell LA, et al. Infectious Diseases Society of America/American Thoracic Society consensus guidelines on the management of community-acquired pneumonia in adults. Clin Infect Dis. 2007;44(suppl 2):S27-72.
4. Who is at risk for pneumonia? NHLBI website. nhlbi.nih.gov/health/health-topics/topics/pnu/atrisk. Accessed August 25, 2016.
5. Pinzone M, et al. Duration of antimicrobial therapy in community acquired pneumonia: less is more. Scientific World Journal. 2014;2014:1-8.
6. Leophonte P, et al. Efficacy of a 10-day course of ceftriaxone compared to a shortened five day course in the treatment of community-acquired pneumonia in hospitalized adults with risk factors. Medecine et Maladies Infectieuses. 2002;32:369–381.
7. Siegel RE, et al. Comparison of 7 versus 10 days of antibiotic therapy for hospitalized patients with uncomplicated community-acquired pneumonia: a prospective, randomized, double-blind study. Am J Ther. 1999;6(4):217–222.
8. Uranga A, et al. Duration of antibiotic treatment in community-acquired pneumonia. JAMA Intern Med. 2016.
9. Póvoa P, et al. What is the role of steroids in pneumonia therapy? Curr Opin Infect Dis. 2012;25(2):199-204.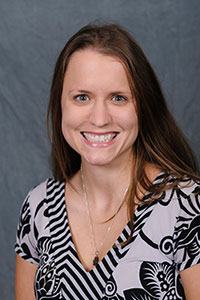 Marilyn Bulloch, PharmD, BCPS, FCCM
Marilyn Novell Bulloch, PharmD BCPS, is an Associate Clinical Professor of Pharmacy Practice at the Auburn University School of Pharmacy and an Adjunct Associate Professor at the University of Alabama-Birmingham School of Medicine and the University of Alabama College of Community Health Sciences . She completed a post-graduate pharmacy practice residency at the University of Alabama-Birmingham Hospital and a post-graduate specialty residency in critical care pharmacy at Charleston Area Medical Center in Charleston, West Virginia. Dr. Bulloch also completed a Faculty Scholars Program in geriatrics through the University of Alabama-Birmingham Geriatric Education Center in 2011. She serves on multiple committees and in leadership positions for many local, state, and national pharmacy and interdisciplinary medical organizations.