Latest Advancements in Antimicrobial Therapy
AUGUST 25, 2016
This article was collaboratively written with Zachary Riley, PharmD Candidate 2017 at the Harrison School of Pharmacy at Auburn University.
For many years, antimicrobials have proven instrumental in saving lives. Despite the success of these agents, resistant bacteria continue to infect 2 million patients annually in the United States alone and are responsible for 23,000 deaths per year.
Now, antimicrobial advancements are providing new options for infection management, including previously resistant strains. These new agents can help decrease the spread of resistant microbes by reducing the amount of exposure to ineffective antimicrobials, which can potentiate resistance while exposing patients to unnecessary untoward effects and result in increased health care utilization and costs.
1-3
Many of these advancements are direct results of the GAIN Act, which incentivizes companies to discover and develop antibiotics. Each new option offers advantages in infection management, but also comes with barriers to therapy.
IV Products
Dalbavancin (Dalvance)
The FDA approved dalbavancin on May 23, 2014, for treating acute bacterial skin and skin structure infections (SSTIs) caused by methicillin-susceptible
Staphylococcus aureus
(MSSA), methicillin-resistant
Staphylococcus aureus
(MRSA), and
Streptococcus pyogenes
.
Dalbavancin is unique in that it can be given once-weekly because of its long half-life of 170-210 hours. For SSTIs, a single dose of 1500 mg or a 2-dose regimen of 1000 mg followed by a 500 mg dose a week later is recommended. This provides benefit over vancomycin's daily administration requirement.
If a patient is hospitalized, 1 dose can be given before discharge. If the single dose regimen is used, the patient doesn't have to be discharged home with an indwelling line or home health services specifically for medication administration. This can benefit patients who have limited insurance coverage, are nonadherent, or are unable to use home vancomycin therapy for other reasons.
Dalbavancin is infused over 30 minutes, presenting the patient with a possible inconvenience of an outpatient infusion clinic visit if the medication can't be administered by a local home health nurse. Additionally, dalbavancin may cause gastrointestinal effects like nausea, headache, and diarrhea, along with increased liver enzymes. However, the agent's risk of skin effects like red man syndrome, which is associated with vancomycin use, is minimized if the infusion is administered over at least 30 minutes.
Clinical trials indicated dalbavancin treats acute SSTIs with similar efficacy as vancomycin. Against β-hemolytic streptococci, dalbavancin had a lower minimum inhibitory concentration (MIC) to kill 90% (MIC
90
) of the bacteria at 0.047, versus vancomycin's MIC
90
of 0.75.
MRSA is more susceptible to dalbavancin (100%) than vancomycin (99.8%) and traditional oral options like clindamycin (55.2%), tetracycline (91.8%), and linezolid (99.7%).
4
Although the latter options may be less expensive, they require multiple daily dosing that opens the door for nonadherence.
Overall, dalbavancin offers an easier way to treat SSTIs in patients with known Gram-positive infections.
Oritavancin (Orbactiv)
Oritavancin was approved on August 6, 2014, for the treatment of acute bacterial SSTIs caused by MSSA, MRSA, and some
Streptococcus
species. It's infused in a single dose of 1200 mg over 3 hours.
Unlike dalbavancin, oritavancin is approved to treat
Enterococcus faecalis
—an increasingly common cause of SSTI, with some strains known to be resistant to vancomycin. Oritavancin has similar efficacy as vancomycin for SSTIs, including those caused by
S. aureus
(81.8% vs 81.9%), wound with MRSA (22.1% vs 20.0%), cellulitis (51.2% vs 48.6%), cellulitis with MRSA (19.2% vs 23%) , abscess (29.5% vs 29.5%), and abscess with MRSA (58.7% vs 57%). Unlike vancomycin and dalbavancin, it demonstrates activity against VanA and VanB-mediated vancomycin-resistant enterococci (VRE) with a MIC
90
of 1 for VanA and 0.06 for VanB.
Increased liver enzymes associated with dalbavancin and red man syndrome associated with vancomycin aren't concerns with oritavancin, but common side effects include headache, diarrhea, nausea, vomiting, and skin and soft tissue abscesses on arms and legs. Plus, oritavancin should be avoided in those suspected of having osteomyelitis.
Oritavancin inhibits CYP2C9 and may increase warfarin's serum concentration by as much as 30%. INR should be monitored 24 hours after oritavancin administration at a minimum, but close monitoring for about 10 days wouldn't be unreasonable given oritavancin's 245-hour half-life and relative unknown impact on INR beyond the first 24 hours.
Interestingly, oritavancin doesn't directly affect coagulation, but it falsely prolongs activated partial thomboplastin time (aPTT) for up to 120 hours after administration by binding to the phospholipid reagents. Other drugs requiring aPTT monitoring (eg, heparin) should be avoided within this 5-day period.
Ceftolozane/tazobactam (Zerbaxa)
This fifth-generation cephalosporin was
approved
on December 19, 2014, for complicated intra-abdominal infections (cIAIs) (with metronidazole) and complicated UTIs in adults. Ceftolozane isn't commercially available without the beta-lactamase inhibitor tazobactam, which provides coverage against some drug-resistant bacteria.
Dosing for cIAIs is 1.5 g (ceftolozane 1 g and tazobactam 0.5 g) IV every 8 hours with metronidazole 500 mg IV every 8 hours for 4 to 14 days. Dosing is the same for UTIs with a recommended 7-day duration, but without the metronidazole.
Ceftolozane/tazobactam has similar efficacy in cIAI treatment as meropenem with a clinical cure rate of 91% when used with metronidazole, versus 94% with meropenem.
5
In UTI treatment, the ceftolozane/tazobactam covered a patient group with majority
Enterobacteriaceae
infections and MIC < 2mg/L. Against levofloxacin-resistant bacteria, ceftolozane/tazobactam had an expected higher cure rate than levofloxacin in a microbiological-modified population (60% vs. 39.3%) and microbiologically-evaluable population (64% versus 43.4%).
Despite this advantage, overall cure rates appear suboptimal and selection of ceftolozane/tazobactam as empiric therapy in areas with high fluoroquinolone resistance should be weighed against the severity of the infection. Ceftolozane/tazobactam wasn't as effective in patients with kidney impairment (CrCl 30-50 mL/min), but there are concerns that the population studied was underdosed; therefore, its true efficacy in patients with baseline CrCl <50mL/min remains somewhat unknown.
6
Nevertheless, until more data are available, ceftolozane/tazobactam shouldn't be initiated in these patients.
At first glance, it appears caftolozane/tazobactam would add little advantage to antibiotic treatment other than in a stewardship role of reducing exposure to broader-spectrum agents. However, it does provide an alternative to fluoroquinolones when QT prolongation is a concern. Observed side effects in clinical trials were similar to other cephalosporins.
Ceftazidime/avibactam
(Avycaz)
The FDA approved
ceftazidime/avibactam
on February 25, 2015. It's a combination of an older antibiotic (ceftazidime) with a new beta-lactamase inhibitor (avibactam) that allows ceftazidime to fight infections without the hindrance of beta-lactamases.
Avibactam has unique chemical properties providing a broad spectrum of activity that includes some strains of multidrug-resistant, Gram-negative organisms like
Pseudomonas aeruginosa
. It's approved to treat cIAI (with metronidazole), complicated UTIs, and pyelonephritis.
Ceftazidime/avibactam 2.5 g/0.5 g IV is given every 8 hours.
Ceftazidime/avibactam with metronidazole has a 93.4% favorable clinical outcome for cIAI comparable to meropenam at 92.1%.
7
It's just as effective as imipenan-cilastin for UTIs and pyelonephritis with 71.4% response without ceftazidime-resistant uropathogens and 85.7% with ceftazidime-resistant pathogens versus 70.4% overall for imipenam-clilastin.
8
This would help decrease carbapenem exposure, which in turn could help slow the development of resistance to one of the broadest-spectrum antibiotic classes. This is an important consideration given the growing number of carbapenem-resistant organisms. Likewise, the avibactam component could potentially treat carbapenem-resistant organisms.
Vomiting, nausea, constipation, and anxiety are common side effects associated with ceftazidime/avibactam. In cases of poor kidney function, some patients experienced seizures and other neurotoxic effects. Other antibiotics may be best for patients with decreased renal function and/or history of seizures.
Obiltoxaximab (Anthim)
Obiltoxaximab
was approved on March 18, 2016, for the treatment and prophylaxis of inhalational anthrax.
Bacillus anthracis
infects patients via spores that enter the respiratory tract which can result in a fatal infection.
Obiltoxaximam can cause anaphylaxis and patients should be pretreated with a dose of diphenhydramine. For adults <40 kg, a single dose at 24 mg/kg IV is given, while those >40 kg should receive a single dose of 16 mg/kg IV. All doses should be infused over a minimum of 90 minutes, and patients should be monitored for anaphylaxis closely during and after administration.
Human studies for obiltoxaximab haven't been conducted, but animals given obiltoxaximab lived longer than those given placebo. Safety trials indicated the risk of experiencing anaphylaxis outweighs the benefits of continued anthrax infection. Other adverse events were headache, itching, upper respiratory tract infections, cough, nasal congestion, hives, and bruising, swelling, and pain at the infusion site.
Obiltoxaximab may be an alternative for fluoroquinolones and doxycycline when these agents aren't available or inappropriate.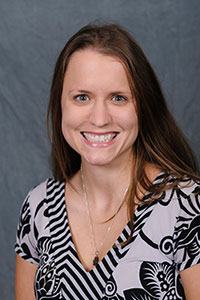 Marilyn Bulloch, PharmD, BCPS, FCCM
Marilyn Novell Bulloch, PharmD BCPS, is an Associate Clinical Professor of Pharmacy Practice at the Auburn University School of Pharmacy and an Adjunct Associate Professor at the University of Alabama-Birmingham School of Medicine and the University of Alabama College of Community Health Sciences . She completed a post-graduate pharmacy practice residency at the University of Alabama-Birmingham Hospital and a post-graduate specialty residency in critical care pharmacy at Charleston Area Medical Center in Charleston, West Virginia. Dr. Bulloch also completed a Faculty Scholars Program in geriatrics through the University of Alabama-Birmingham Geriatric Education Center in 2011. She serves on multiple committees and in leadership positions for many local, state, and national pharmacy and interdisciplinary medical organizations.