New Strategies for Opioid Stewardship
JUNE 21, 2016
This article is co-authored by Cameron Hanna, PharmD Candidate 2016.
In the last decade, there's been intense debate about appropriate opioid use.
Opioids have traditionally been prescribed for chronic pain mitigation in middle-aged and older patients, especially those at the end of life. About 100 million Americans report experiencing chronic pain on a daily or near daily basis,
1
and about 5 million of them used opioids regularly in 2011.
2
However, the increase in opioid prescribing has spurred a drug abuse epidemic. Presently, the incidence of illicit opioid use and opioid-related death is higher than it was at any other time in US history.
3
In the past 15 years, the rate of opioid-related death has nearly quadrupled due in part to an increase in opioid prescribing, availability of imported heroin, and the introduction of more potent opioids.
4
Affected states like Florida and West Virginia have seen rates of death in youth comparable to the Vietnam War era.
5
An upsurge of this magnitude is forcing health care providers to question the practicality of opioids as a treatment option. The availability of new drugs and data on pain control have made it abundantly clear that the current approach to chronic pain management needs an update. However, there's disagreement over how to modify prescribing practices without harming patients who need opioids.
To understand why opioids are so controversial, it's important to know the effects they have in the body. Opioids work by binding to and activating the mu-opioid receptors of the endorphin system. Endorphins in small doses help humans cope with pain and stress by inducing relaxation, pain reduction, slowed breathing, and a sense of well-being.
6
This system most likely developed early in human evolution along with the fight-or-flight response to help humans hunt and protect themselves.
The endorphin system is vital for physical and mental health. For example, the antidepressant effect of regular exercise is explained partially by the activation of opioid receptors and its associated effects on the brain.
7
So, why is the endorphin system dangerous when it's artificially overexpressed with drugs for the purpose of relieving pain? Physiologically, it can be boiled down to 3 problematic properties: 1) opioids are pleasurable in high doses, 2) tolerance develops very quickly, and 3) over-relaxation of breathing can cause death by suffocation. Patients who become addicted can be sent down a roller coaster of emotions, alternating between fleeting euphoria and lasting depression, eventually using dangerously high amounts of a drug that can be lethal.
Beyond those risks, recent findings show that opioids have poor efficacy in long-term (>6 weeks) pain control.
4
Opioids may even make pain worse in the long run if taken for some time and then stopped. This contrasts with most nonopioid analgesics that tend to have the opposite effect.
4,8
One 3-year, prospective, observational study of more than 69,000 postmenopausal women with recurrent pain found that those taking opioids were less likely to have improvement in pain and even showed worse function.
9
Another observational, case-control study of patients undergoing orthopedic surgery showed that those receiving long-term opioid therapy had significantly higher levels of preoperative hyperalgesia. Additionally, those who received long-term opioid therapy reported higher pain intensity in the recovery room than those who hadn't taken opioids.
10
Keep in mind that the controversy mostly focuses on opioid use in patients with a long life expectancy and chronic pain, but that isn't the only setting where opioids are given. For example, the downsides of opioids are less important in short term (<5 days) use because doses and risk for addiction are lower. Further, in end-of-life, palliative, or advanced cancer care, there's less risk for addiction because patients are closely supervised, and opiate dependency is less harmful when life expectancy is short. It's generally accepted that one of the major improvements in hospice care within the last decade has been the acceptance of high doses of opioids to ensure patient comfort.
12
In terms of other applications, several new guidelines have been published in the last few years to address the discrepancy between opioids' scientific evidence and clinical employment.
11
Although the risks of illicit use and addiction might seem like good reasons for reducing opioid prescribing rates, the CDC's
new guideline
for opioid prescribing are mainly supported by studies showing a lack of efficacy in long-term use.
4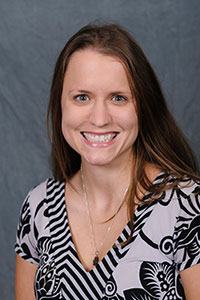 Marilyn Bulloch, PharmD, BCPS, FCCM
Marilyn Novell Bulloch, PharmD BCPS, is an Associate Clinical Professor of Pharmacy Practice at the Auburn University School of Pharmacy and an Adjunct Associate Professor at the University of Alabama-Birmingham School of Medicine and the University of Alabama College of Community Health Sciences . She completed a post-graduate pharmacy practice residency at the University of Alabama-Birmingham Hospital and a post-graduate specialty residency in critical care pharmacy at Charleston Area Medical Center in Charleston, West Virginia. Dr. Bulloch also completed a Faculty Scholars Program in geriatrics through the University of Alabama-Birmingham Geriatric Education Center in 2011. She serves on multiple committees and in leadership positions for many local, state, and national pharmacy and interdisciplinary medical organizations.