3 Areas of Advancing the Pharmacy Profession Where Pharmacists Don't Always Agree
FEBRUARY 08, 2016
My colleagues and I recently conducted a strategic analysis of some major projects that our organization has committed to pursuing.

As part of the process, the facilitator for the meeting prompted us to explore questions about our motivations, goals, concerns, and beliefs, and then tied those perspectives to how we selected and approached professional opportunities.

Common themes quickly emerged from the discussion. Among them was a frequently repeated phrase: "advancing the profession of pharmacy."

This was to be expected. After all, "advancing the profession" has been a strategic focus area of our organization's operational plan for more than a decade.

What was slightly surprising, however, was that our vision for what this phrase would entail was not always consistent.

On certain issues, our visions for progress actually conflicted with one another. Barring the conclusion that one of the folks in the room secretly sought to undermine our efforts, there had to be some explanation for our sources of disagreement.

As it turns out, divisions in the pharmacy profession's collective opinion on what the optimal future would entail is actually fairly systemic. Differences of opinion on this matter are fairly common, and in most cases, both sides of the arguments are conceivably valid depending on the worldview in which certain problems are approached.

Let's take a closer look at some of the points of contention related to this subject matter.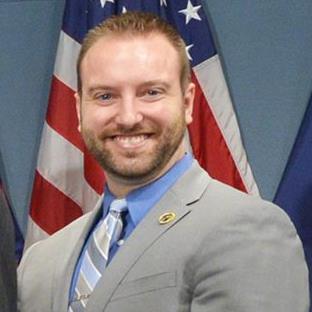 Eric Roath, PharmD
Eric Roath, PharmD, is the Director of Professional Practice for the Michigan Pharmacists Association (MPA). He assists pharmacists and health care stakeholders on matters of pharmacy practice, including practice innovation, third-party payer concerns, and pharmacy law. He is a 2012 Doctorate of Pharmacy graduate from Ferris State University College of Pharmacy. Following graduation, he completed a postgraduate year 1 community pharmacy residency at PGPA Pharmacy and an executive fellowship with the MPA.