The Potential of Smart Pills and Ingestible Sensors
JULY 17, 2016
Medication compliance has always been one of pharmacy's biggest challenges. With the advancing landscape of digital health technology, however, compliance may no longer be a hard pill to swallow.
Imagine you were able to tell which of your patients took their medications as directed, and which patients forgot. Imagine how your practice would change if you were able to see how medications affected your patients' blood pressure or heart rate, or if you were able to accurately gauge compliance or dose-response relationships. How would you make a bigger impact on the patients you serve if you had such detailed information?
Proteus Digital Health is developing technology that essentially puts
ingestible sensors
into pills, and then uses those pills to understand compliance and the effects of medicines our patients are already taking on a daily basis.
I recently interviewed Yoona Kim, PharmD, the company's head of Clinical Modeling and Analytics and a pharmacist working toward developing technology I believe has the potential to change how patients and providers look at medicines. After speaking with Dr. Kim, I'm truly excited about the technology's prospects.
What brought you to Proteus?
I'm a pharmacist by training and I got my PhD in health economics. My work experience has led me to Mercer Health & Benefits, Gilead, and Novartis, but 2 and a half years ago, I transitioned to Proteus Digital Health. Proteus foresaw the need to build its health economics evidence base and story, and that's where I fit in.
Where is Proteus today in terms of development?
Proteus has spent a lot of time developing the technology and gaining FDA approval. We also focused on enhancing the patient experience through user experience studies to ensure ease of use and an engaging platform. Clinical evidence was also a huge priority in the last few years of development.
Now, we're partnering with customers to deploy the technology in a real-life health care environment and integrate into established clinical workflows and ultimately demonstrate real-world clinical and economic benefit. We're currently working with several customers in this phase of the process.
Proteus technology is currently compounded into medications through the use of a specialty pharmacy. Does Proteus have a specific specialty pharmacy it uses, or could any specialty pharmacy perform this compounding?
The FDA clearance doesn't limit or contradict the use of the Proteus technology to a specific population or specific medications. A prescriber may write a prescription for Proteus ingestible sensors to be co-encapsulated with medications to ensure that the sensor is taken with the medications of interest.
With our initial commercial launch, only a small number of pharmacies have access to our ingestible sensors, but it's our mission to provide digital medicine for everyone, everywhere. Our ultimate goal is to make Proteus technology ubiquitous within all oral medications on the market.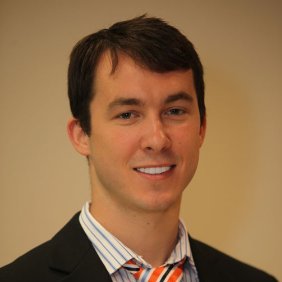 Austin Hewlett, PharmD-MBA Candidate
Austin Hewlett received his PharmD and MBA degrees from the University of Florida and also holds a BA in Economics from the University of North Florida. Austin has consulted with independent physician and pharmacy owners to help derive insights from their patient and transaction records. Austin currently consults in the physician, insurer, and PBM space.