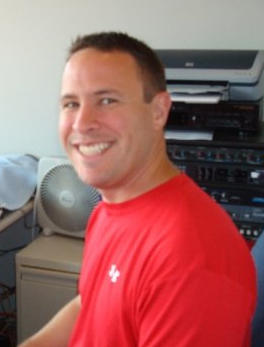 Tony Guerra, PharmD
Tony Guerra, PharmD, is chair, instructor, and pre-pharmacy advisor at Des Moines Area Community College's Pharmacy Technician program and Pharmacy Podcast Network Co-Host. He's Tony_PharmD on Twitter and TonyPharmD on YouTube providing Top 200 drugs and pronunciation help to over 4,500 followers with over 1 million views. His two audiobooks Memorizing Pharmacology: A Relaxed Approach and How to Pronounce Drug Names: A Visual Approach to Preventing Medication Errors are Amazon bestsellers. He graduated from Iowa State University with a BA in English and the University of Maryland with his PharmD.
Where Are Free NAPLEX Materials on Social Media?
2017-10-12 03:19:03
Tony Guerra, PharmD
Although some students use the launch date of the new RxPrep as a reason to procrastinate, others know that there are updated places to find free
NAPLEX
materials. We are at about the halfway point in clinical rotations, and as the NAPLEX looms, here are some places to find free materials on Instagram, Twitter, and YouTube, as well as your in-box.
Check out TonyPharmD, on YouTube, with 8,300 subscribers and 2.3 million views. As a preceptor for a P4 Academic APPE, I have asked my students to help create multimodal content to help other students succeed on the NAPLEX. I sorted my YouTube videos on a single webpage (memorizingpharmacology.com/freevideos). This includes a 2-Hour top 200 drugs video series; pharmacology topic reviews and multiple-choice videos; and general recommendation videos.
In the top 200 drugs video series, I put content from my book
Memorizing Pharmacology: A Relaxed Approach
(lulu.com, 2016), which is currently in the top 30 audio books nationally in the medicine category. Students often use flash cards to memorize drugs, because their tests are on 20 to 40 drugs at a time. With a test that will have up to 400 drugs, that technique fails, and the methods I use, including serial memory, will help. Many students dismiss that as P1 and P2 year material, but clinical expertise is based on excellent foundational knowledge. Don't forget to study the basics.
In terms of pharmacology topic reviews and video, you can find JPEGs of the whiteboard content, closed-captioned videos, and video test questions that some of my P4 Academic APPE students and I created. Jaclyn Aremka from Drake University outlined the major antibiotic classes and created other helpful content. Emily Henningsen from the University of Iowa provided a dozen videos talking through test questions with explanations.
Meanwhile, in terms of videos about general recommendations, Tyler Dalton, an Auburn University graduate, created a quick video regarding his experiences studying for and passing the NAPLEX.
If anyone has a video experience they want to pass on to me, please contact me to publish it on TonyPharmD.
My favorite social-media resources include:
Twitter @mededucation101, 10,500 followers. Dr. Eric Christianson, a graduate of the University of Minnesota in Duluth has a regular Twitter feed and a vibrant blog (meded101.com/blog/).
Instagram, IDStewardship, 17,400 followers. Dr. Tim Gauthier graduated from Northeastern University's School of Pharmacy in Boston and is a pharmacist trained in infectious diseases and antimicrobial stewardship. He is a clinician, researcher, educator, author, and social-media influencer. His Instagram profile advocates for antimicrobial stewardship (idstewardship.com/bugs-drugs-study-table-pharmacy-school-exam/).
Website and email list. Dr. Brandon Dyson, a graduate of Howard University, has an email list worth joining. His website offers the best blog posts and time-saving cheat sheets in clinical pharmacy (tldrpharmacy.com/).
I have spoken to all these leaders on social media, trust them, and hope you visit their sites.