5 Podcast Episodes for Pharmacy Technician Students and Educators
JUNE 20, 2016
With busy lives and longer commutes, podcasts provide an excellent opportunity to start conversations in the classroom about the pharmacy profession.
Timothy O'Shea
previously wrote about
great podcasts for pharmacy students
, but recommending an entire podcast is sometimes akin to recommending 8 seasons of a popular TV show. So, I'm going to focus on 5 specific podcast episodes that can immediately help pharmacy technician students and educators.
1. Pharmacy Podcast Show: Student Doctor Network with Sarah Lawrence, PharmD
The
Pharmacy Podcast Show
recently posted its
300th episode
and is a proven source of current pharmacy information. One episode that stands out as especially relevant for pharmacy technician students looking for advice is "Student Doctor Network with Sarah Lawrence, PharmD."
Most pharmacy technicians learn in a cohort, but some learn independently and would benefit from a professional community. This interview provides the ins and outs of joining the Student Doctor Network.
2. Pharmacy Life Radio: How to Build Trust with Patients
This podcast series often focuses on pharmacists, but the back and forth between the pharmacist host
Alex Barker
and his park ranger cohost Jody Maberry brings 2 broad points of view, so much of what they talk about is applicable to a larger community. This podcast provides great lessons in the professionalism that the entire pharmacy staff needs to serve their patients.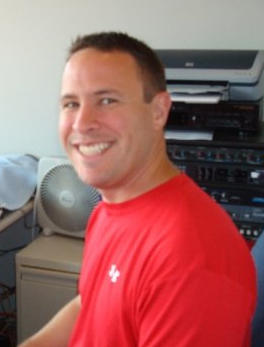 Tony Guerra, PharmD
Tony Guerra, PharmD, is chair, instructor, and pre-pharmacy advisor at Des Moines Area Community College's Pharmacy Technician program and Pharmacy Podcast Network Co-Host. He's Tony_PharmD on Twitter and TonyPharmD on YouTube providing Top 200 drugs and pronunciation help to over 4,500 followers with over 1 million views. His two audiobooks Memorizing Pharmacology: A Relaxed Approach and How to Pronounce Drug Names: A Visual Approach to Preventing Medication Errors are Amazon bestsellers. He graduated from Iowa State University with a BA in English and the University of Maryland with his PharmD.