2016 Pharmacy Residency Match: The Results Are In
MARCH 21, 2016
The results of this year's pharmacy residency Match
have been released
, stirring up a range of emotions among applicants across the country.
Each year, the American Society of Health-System Pharmacists (ASHP) and National Matching Service are responsible for organizing and assigning postgraduate year (PGY) 1 and PGY2 pharmacy residency programs. These programs are offered through the ASHP Resident Matching Program, also known as the Match.
The Match uses a mathematical algorithm to help place applicants into the residency programs of their choice. It also assists residency programs in securing the applicants of their choice.
According to the 2016 Match results, 5438 applicants participated in Phase I—a 7.4% increase from 2015 participants. Of the 5438 total applicants, 4609 were for PGY1 programs and 829 were for PGY2 programs.
The average number of rankings submitted per applicant was 4.1 for PGY1 programs and 3.1 for PGY2 programs. Meanwhile, the average number of rankings submitted by residency programs per position was 5.7 for PGY1 and 3.8 for PGY2.
Of the 5438 applicants, 3041 (66%) matched into PGY1 programs and 580 (70%) into PGY2 programs.
Last year
, 2811 (64%) of 4358 applicants matched into PGY1 programs and 497 (71%) of 705 applicants matched into PGY2 programs.
This year's Phase I Match left 271 PGY1 and 98 PGY2 programs unfilled. Community PGY1 programs represented the highest percentage of unmatched positions at a 24% vacancy.
These unfilled programs will be offered to participants in
Phase II of the Match
. Beginning on March 23, 2015, applicants who did not obtain a residency position in Phase I or did not participate will be able to submit applications to programs participating in Phase II.
After Phase II, applicants who did not obtain a position through the Match will have the opportunity to submit applications to unfilled programs in what is known as the scramble.
For applicants who successfully matched in Phase I, the feeling of relief is apparent.
"I was so thrilled when I first found out I matched that I started screaming" said Samantha Ahlquist, a PharmD candidate at Northeastern University and a 2016-2017 Tufts Medical Center PGY1 resident. "Now that I've matched, I feel a sense of relief and a sense of accomplishment. The process was stressful and in the days leading up to the Match, I was very anxious. However, all of the stress and anxiety was definitely worth this feeling of being so proud of myself for achieving my goal after 6 years of pharmacy school. I'm excited to take the next step in my pharmacy career and begin residency."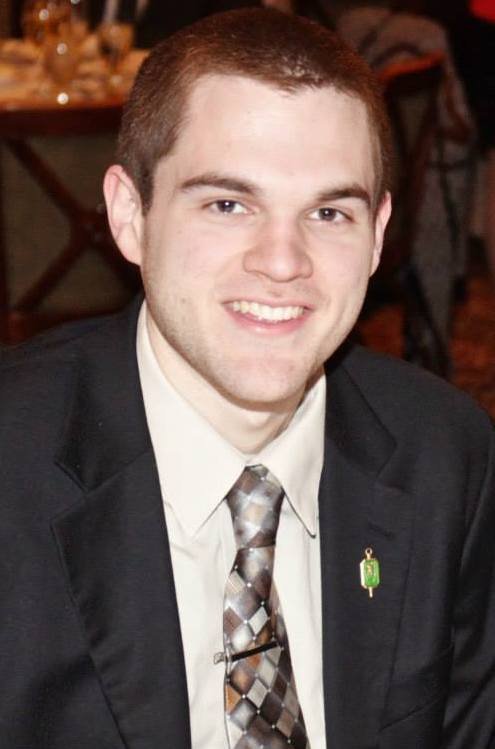 Timothy O'Shea, PharmD
Timothy O'Shea, PharmD, is a Clinical Pharmacist working at a large health insurance plan on the east coast. Additionally he works per diem at a retail pharmacy chain. He graduated from MCPHS University - Boston in 2015 and subsequently completed a PGY-1 Managed Care Pharmacy Residency. His professional interests include pharmacy legislation and managed care pharmacy. He can be followed on Twitter at @toshea125.