Could Codeine Replace Oxycodone for Outpatients in Pain?
JULY 19, 2015
Almost two-thirds of all emergency room (ER) visits are associated with pain, and approximately 17% of patients discharged from the ER are given a prescription for an opioid.
Oxycodone is one of the most common analgesics prescribed in the ER and one of the most likely to cause addiction or abuse. The average initial pain score in the ER is approximately 7.7, which would make administration of a strong opioid appropriate. By discharge, however, the average pain intensity is approximatley 4.4, suggesting that a less intense opioid with less potential for abuse may be more appropriate for outpatient analgesic management.
Nevertheless, research has shown that more than half of all patients discharged from the ER with an analgesic received a strong opioid.
A recent study revealed that patients discharged from the ER with a prescription for codeine/acetaminophen had similar analgesia relief as those discharged with oxycodone/acetaminophen.
This prospective, double-blinded study evaluated 215 patients randomly assigned to receive a 3-day outpatient prescription for either oxycodone/acetaminophen 5 mg/325 mg or codeine/acetaminophen 30 mg/ 300 mg every 4 hours as needed for pain. Patients were instructed not to take any other analgesics until they received the follow-up phone call approximately 24 hours after ER discharge.
The mean pain score immediately preceding the most recent analgesic dose at time of the follow-up call was 7.9 in both groups. In addition, pain scores 2 hours after the dose were similar between the oxycodone/acetaminophen group (4.5) and the codeine/acetaminophen (4.2) group.
More than two-thirds of patients in both groups saw a 50% or better decrease in pain score. The majority of study participants reported being satisfied with their assigned analgesic and would want to be prescribed the same analgesic again for similar pain. In fact, there were no significant differences between the 2 groups on any of the examined outcomes.
The US Centers for Disease Control and Prevention have labled prescription drug abuse as an epidemic. Substituting prescriptions for strong opioids such as oxycodone with less intensive options such as codeine/acetaminophen appears to be a potentially effective strategy for curbing prescription opioid overuse and abuse while maintaining appropriate analgesic management for those requiring short-term treatment for acute pain.
References
Hoppe JA, Nelson LS, Perrone J, Weiner SG. Opioid prescribing in a cross section of US emergency departments. Annals of Emergency Medicine. 2015. pii: S0196-0644(15)00233-4. doi: 10.1016/j.annemergmed.2015.03.026 (E published ahead of print).
Chang AK, Bijur PE, Lupow JB, Gallagher EJ. Comparative analgesic efficacy of oxycodone/acetaminophen vs codeine/actaminophen for short-term pain management following ED discharge. Pain Med. 2015. doi: 10.1111/pme.12830 (E published ahead of print)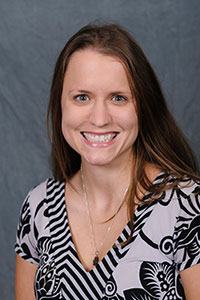 Marilyn Bulloch, PharmD, BCPS, FCCM
Marilyn Novell Bulloch, PharmD BCPS, is an Associate Clinical Professor of Pharmacy Practice at the Auburn University School of Pharmacy and an Adjunct Associate Professor at the University of Alabama-Birmingham School of Medicine and the University of Alabama College of Community Health Sciences . She completed a post-graduate pharmacy practice residency at the University of Alabama-Birmingham Hospital and a post-graduate specialty residency in critical care pharmacy at Charleston Area Medical Center in Charleston, West Virginia. Dr. Bulloch also completed a Faculty Scholars Program in geriatrics through the University of Alabama-Birmingham Geriatric Education Center in 2011. She serves on multiple committees and in leadership positions for many local, state, and national pharmacy and interdisciplinary medical organizations.