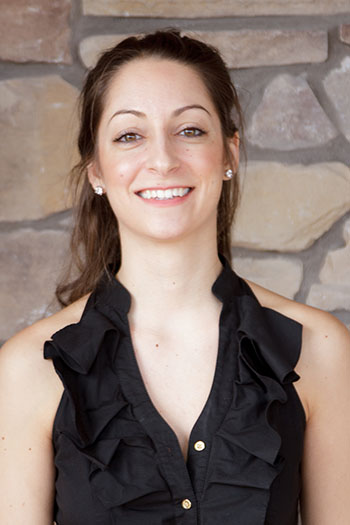 Dr. Christina Tarantola, PharmD, CHC, CHt
Dr. Christina Tarantola, PharmD, CHC, CHt is a licensed pharmacist, health coach, hypnotherapist and Founder of Enlightened Wellness Solutions, a transformational coaching company geared to empower and energize people to take charge of their health! Dr. Christina is also a passionate author of three paperback books, Revealing Your Inner Radiance: Healing through the Heart, Reclaim Your Power: A Roadmap to Re-energizing Your Life and Lighten Up! 7 Weeks to Release, Recharge and Revitalize. For the last 6 years, Dr. Christina has been providing educational health talks in the Pittsburgh area, sharing her expertise on her monthly podcast segment on The Pharmacy Podcast, and creating relevant, informative health articles, YouTube videos and newsletters to empower her clients to live healthy lives!
Top Self-Care Practices to Prevent Burnout
2018-04-19 08:03:54
Dr. Christina Tarantola, PharmD, CHC, CHt
Many pharmacists have full-time jobs and also juggle family, pet, and other responsibilities. We know that being overwhelmed and stressed can negatively affect both short- and long-term health. Self-care is imperative for decreasing burnout, disease risk, and stress.
Self-care refers to nourishing our emotional, mental, physical, and spiritual well-being through various activities and practices. Self-care involves taking time out for ourselves to recharge. Enjoying nature, going for a drive, listening to music, meditating, and watching a funny video on YouTube are all examples of self-care. Whatever activities resonate are the ones we should stick to and repeat as often as is necessary.
Many of us grew up hearing phrases, such as "do not be selfish" or "you are a good person if you take care of others first." There is a huge misconception that self-care is equivalent to selfishness, because we are prioritizing our needs and may have to take time away from other plans in our day. However, to serve others, we must first tend to ourselves. This is why self-care is so important. It is difficult for us to truly give our attention, care, and love to others when we are depleted. Taking the time to rejuvenate ourselves through these practices allows our energy to become amplified with a current of presence or feeling alive.
We cannot be fully effective or present for others if we are burned out. So, though it might seem hard to make time for self-care, it is extremely important to be recharged and refreshed.
Below are some examples of self-care practices.
Emotional and spiritual:
Appreciate and enjoy nature.
Contribute to causes you believe in.
Make time for reflection.
Practice meditating.
Read inspirational literature or listen to inspirational talks.
Spend time with family and friends.
In the workplace:
Declutter your desk, which promotes mental clarity.
Get outside on your lunch hour and take a walk.
Socialize and connect with colleagues and peers.
Speak up when you feel overwhelmed or need help.
Take regular breaks when needed.
Physical:
Dance, do hot yoga, or walk with a friend.
Get enough sleep (7 to 9 hours a night).
Prepare healthy meals for yourself.
Take time off and vacations when needed.
Treat yourself to a monthly massage.
Use supplements to support mental and physical health.
Psychological:
Be curious.
Create a plan to reduce stress as much as possible.
Pay attention to your inner attitudes, beliefs, feelings, judgments, and thoughts.
Practice receiving from others.
Say no to extra responsibilities when you feel overwhelmed.
Stop complaining and gossiping.
Write in a journal.
Adopting even 1 new positive habit can have a huge impact. Keep in mind that developing habits take time. In times of stress, self-care can get off-balance. With demanding workloads and personal lives, self-neglect can become a familiar pattern for many of us. Sometimes, we do not achieve our highest priorities, because we have gotten in our own way. We should be aware of when we have slipped into unproductive patterns of distraction or procrastination to avoid the anxiety or fear of completing our most important tasks. When we allow these patterns to get in the way of self-care, it can lead to even more stress. At that point, anxiety, control, or fear is running the show.
As our lives get busier, self-care becomes even more important. By incorporating self-care into our day-to-day lives, we can become more effective and healthier.