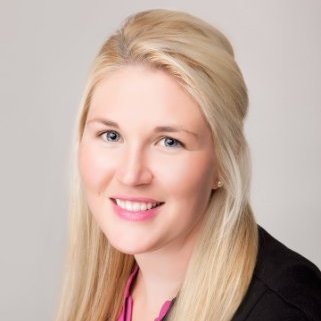 Blair Thielemier, PharmD
Blair Green Thielemier, PharmD is an independent consultant pharmacist living in Arkansas with her husband and daughter. Her latest project is the first-ever virtual pharmacy conference, the Elevate Pharmacy Virtual Summit. She is also the founder of Pharmapreneur Academy, an online e-Course and Community where she guides pharmacist-entrepreneurs through the process and barriers of building a pharmacy consulting business. She is the author of How to Build a Pharmacy Consulting Business, a contributing author for Pharmacy Times and guest host on the Pharmacy Podcast. More information about Dr. Thielemier can be found on her website.
Inaugural Precision Medicine Conference Trains Pharmacogenomics Army of Champions
2016-04-05 03:13:55
The University of Florida (UF) College of Pharmacy and the UF Health Personalized Medicine Program (PMP) recently hosted a Precision Medicine Conference and certificate training program for pharmacists in Orlando, Florida.
The objectives of this inaugural gathering included educating pharmacists about pharmacogenomic information and best practices for its use in patient care and clinical decision-making. The patient-centered teaching exercises carried out during the conference reflected real-life examples.
The conference was a great success with more than 150 participants in attendance. In addition to the didactic learning portion, the conference included patient case and expert panel discussions featuring more than 15 clinical experts in pharmacogenomics.
Led by
UF College of Pharmacy Dean
Julie Johnson, PharmD, FCCP, BCPS, the UF Health PMP is a multidisciplinary effort that provides the complementary clinical, informatics, laboratory medicine, and administrative expertise needed for genomic medicine implementation.
"UF Health's clinical services include a robust pharmacogenomics program with inpatient and outpatient interventions. We use evidence-based data to direct the use of pharmacogenomic testing and best practice guidelines in patient care," said Kristin Weitzel, PharmD, FAPhA, associate director of the UF Health PMP.
Dr. Weitzel noted that this type of training program is important because pharmacists are increasingly being recognized for their expertise and alignment with pharmacogenomic medicine.
"Our training program helps arm pharmacists and providers with the ability to recognize potential negative reactions or non-responders and equips clinicians with appropriate guidelines to follow. We want to increase awareness about the
pharmacist's potential role in pharmacogenomic testing
," she said. "Pharmacists have the skills, interest, and opportunity available, and now UF Health is fostering the knowledge and training portion of the equation for pharmacists who wish to become trained in this area."
The key role that pharmacists can play in pharmacogenomics was emphasized in a recent commentary authored by Drs. Johnson and Weitzel. In this article, titled "Advancing Pharmacogenomics as a Component of Precision Medicine: How, Where, and Who?" they explained that pharmacists "will be key in facilitating widespread use of pharmacogenomics over time."
They also noted that
in order for pharmacogenomic data to be accepted as part of routine clinical care
, an "army of champions" will be needed to push pharmacogenomics "outside the walls of academia."
These "champions" include
the pharmacists who were trained during the first annual Precision Medicine Conference
and those who will participate in the years to come. The "army" includes Dr. Johnson, Dr. Weitzel,
Amina Abubakar,
myself, and hundreds of other pharmacists across the country.