Alembic Pharmaceuticals
2018-08-08 18:17:00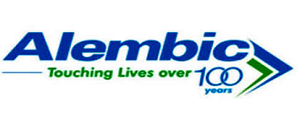 Bridgewater, N.J.—Alembic Pharmaceuticals, Inc. is a subsidiary of Alembic Pharmaceuticals Ltd., the oldest pharmaceutical company in India, employing more than 8,000 people. Alembic Pharmaceuticals, Ltd. is one of the most well-respected, established, and integrated pharmaceutical companies in Asia and supplies products to over 90 countries across the globe. Alembic Pharmaceuticals Ltd. is listed on the Bombay Stock Exchange under the stock symbol (APLLTD). Alembic is a vertically integrated organization with expertise spanning across the entire pharmaceuticals value chain: Research & Development, Manufacturing and Marketing of finished dosage formulations, as well as active pharmaceutical ingredients and intermediates.
RESEARCH AND DEVELOPMENT A KEY STRENGTH
Alembic's strong growth and success is built on a foundation of strong and innovative R&D. In 2017, Alembic invested over 14% of sales into R&D with over 90% focused on ANDAs for the U.S. market. With two research facilities in India (Vadodara and Hyderabad) and one in the U.S.(West Caldwell, NJ) and a team of over 1,000 scientists, Alembic has been a leader in development of active pharmaceutical ingredients, generic drug formulations (ANDAs), and novel drug delivery systems. Alembic currently boasts 95 Drug Master Files (DMFs), 63 approved ANDAs, 10 Tentative Approvals and 1 NDA – 505(b)(2) as well as 133 ANDAs filed in total. Also Alembic announced plans to file an additional 100 ANDAs over the next 3 years. In addition, Alembic has a 90 patient bed FDA approved bio-equivalence center to support ANDA filings.
STATE OF THE ART FACILITIES
Alembic supplies products for 4 FDA approved facilities in India (1 finished dose and 3 API facilities). These facilities have supplied product to the US market for over 10 years and include products such as Aripiprazole, Leflunomide, Modafinil, Valsartan, Valsartan/HCTZ and Theophylline ER. These facilities are in compliance with standards of the US FDA, UK MHRA and TGA Australia amongst others and all have been recently inspected by US FDA.
US FOCUS AND GROWTH
Alembic Pharmaceuticals Ltd. via its subsidiary Alembic Pharmaceuticals, Inc. has identified the U.S. as its key focus market. Alembic has experienced tremendous growth in the U.S. since its first launch in October 2015 and now sells over 40 products in the U.S. representing more than 195 SKUs under its own label. Alembic intends to launch another 9+ products before year end 2018 and will launch 8-10 products each year over the next 3 years. In addition, Alembic has finished completion of an Oncology injectables facility and has begun filing for product approvals. 2018 should mark Alembic's first product launches in dermatology and ophthalmics. In total, Alembic has 240 ongoing projects which include targets in dermatology, injectables, and ophthalmics. "It's very exciting to be part of such a dynamic organization that is focused on growth and servicing our customers and ultimately patients" said Armando Kellum, Vice President of Sales and Marketing at Alembic Pharmaceuticals, Inc.
---
For more information, visit alembicusa.com.
---