OTC Product News
2020-02-19 17:33:00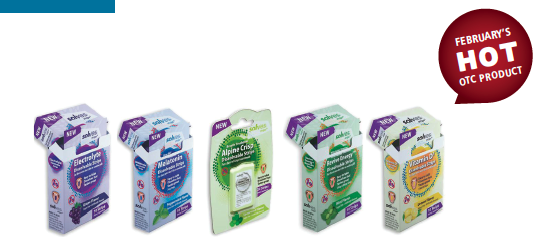 SOLVES STRIPS DISSOLVABLES
MARKETED BY:
Solves Strips
With a novel dissolvable method, Solves Strips aims to create a unique space in the minerals, supplements, and vitamins market through its line of 5 dissolvable products: Breath Fresh, Electrolyte, Melatonin, Revive Energy, and Vitamin D strips offer an assortment of minerals and vitamins to maintain health and provide added benefits. Revive Energy, for example, includes 80 mg of caffeine, as well as vitamins B5, B6, and B12, while the Melatonin strips contain 3 mg of melatonin and are peppermint flavored. The company said that the strips are a new option for consumers who may have difficulty swallowing pills or prefer an easier method of administering vitamins.
FOR MORE INFORMATION:
solvesstrips.com
IMPIRICA CBD
MARKETED BY:
Eagle Labs
This new brand enters the cannabidiol (CBD) market with a line of capsules, a roll-on, soft gels, tinctures, topical creams, and a transdermal patch. Each product is independently verified and validated by multiple separate thirdparty labs. According to its website, the company aims to ensure the highest quality in its products, citing a 2017 study by Johns Hopkins University, which found that 2 of 3 CBD products on shelves did not contain the amount of CBD stated on the label. The company uses tetrahydrocannabinolfree CBD isolate from hemp.
FOR MORE INFORMATION:
impirica.com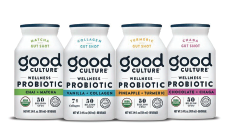 WELLNESS PROBIOTIC GUT SHOTS
MARKETED BY:
Good Culture
Good Culture has introduced Wellness Probiotic Gut Shots, a combination of the probiotics found in cultured kefir. The shots are available in 4 varieties, including chaga and chocolate to boost energy and improve immunity; chai and matcha to encourage calm and focused energy; collagen and vanilla to strengthen hair, nails, and skin; and pineapple and turmeric for brain function and joint health. The products, which are lightly sweetened, do not contain artificial ingredients, gums, preservatives, or synthetic hormones.
FOR MORE INFORMATION:
goodculture.com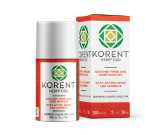 CBD ROLL-ON LINIMENTS
MARKETED BY:
Criticaliy LLC
In addition to its products in the Korent and Korent Select brands, Criticality is offering 2 cannabidiol (CBD) roll-on liniments to ease sore muscles and soothe overworked joints. The products, which both contain full-spectrum CBD oil made from US-grown hemp, are available in both cooling and warming formulas. The company uses exclusively all-natural, environmentally friendly methods to extract the oil, which then undergoes independent third-party testing to verify compliant CBD levels and purity standards.
FOR MORE INFORMATION:
criticalitync.com